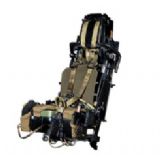 Moog Fighter G-Seats 4/27/2016
BRINGING THE FIGHTER EXPERIENCE TO LIFE Moog G-Seats for fighter pilot training systems are designed in close collaboration with customers to ensure ...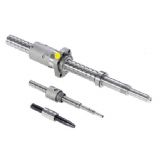 Ball Screws and Planetary Roller Screws 5/9/2014
HIGH ACCELERATION, SMOOTHNESS AND MAXIMUM FLEXIBILITY Moog has over 30 years experience in producing and designing customized high precision ball and ...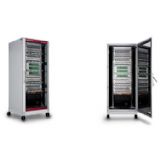 Aerospace Test Controllers 5/8/2014
SCALABLE ARCHITECTURE UP TO 500 CONTROL CHANNELS Moog delivers the flexibility, innovation and trusted solutions you need for a smart approach to aerospace ...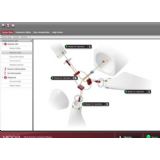 Remote Terminal Software for Pitch Systems 5/8/2014
REMOTE SERVICING FOR PITCH SYSTEMS Remote servicing is a key factor for wind turbine efficiency and safety, especially in onshore and offshore locations. ...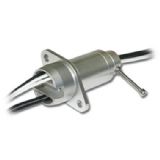 WP58484 Slip Ring 5/8/2014
IP65 SEALED SLIP RING FOR HARSH ENVIRONMENTS A slip ring is used in electromechanical systems to allow full, unimpeded rotation of electrical power ...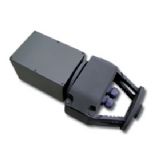 WP6807 Slip Ring 5/8/2014
WIND TURBINE SLIP RING The WP6807 slip ring provides multiple signals and power for the lower power requirements of the hydraulic / electric designs. ...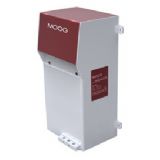 Moog Blade Sensing Systems 5/8/2014
PROVEN TECHNOLOGY FOR ADVANCED TURBINE CONTROL The current trend in wind turbine development is towards higher power and lower cost per MW designs. ...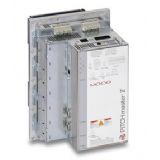 Pitch Servo Drives - PITCHmaster II+ 5/8/2014
A SERVO DRIVE FOR THE NEXT GENERATION The exceptionally rugged Moog PITCHmaster® II+ Pitch Servo Drive was developed specifically for the harsh ...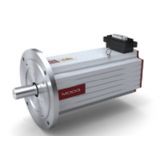 Pitch Motors 5/8/2014
SYNCHRONOUS MOTORS FOR HIGH EFFICIENCY AND RELIABILITY Moog pitch motors were developed for the demanding requirements of wind turbines operating under ...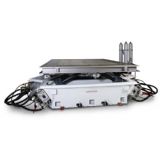 High Frequency Hydraulic Simulation Table 5/8/2014
NEW HORIZONS FOR THE HYDRAULIC SIMULATION TABLE USING HIGHER FREQUENCIES A High Frequency Simulation Table (also known as a Multi-Axis Shaker Table ...