WP58484 Slip Ring
IP65 SEALED SLIP RING FOR HARSH ENVIRONMENTS


A slip ring is used in electromechanical systems to allow full, unimpeded rotation of electrical power and signal circuits. The WP58484 provides both power and signal contacts in a stainless steel housing that is sealed to prevent fluid and dust intrusion to IP65 level. This slip ring is ideally suited for transfer of power and signal down the tower in small wind turbine applications.

Features

2 signal and 3 power at 18 amps, 600 VAC
Ball bearings for extended life
Stainless steel housing
Convenient mounting flange on stator housing
Drive pin on rotor to alleviate stress on lead wires
Gold-on-gold contacts
Signal lines fully compatible with customary signal and protocol communications
Compact size

Benefits

IP65 sealing
Compact
Rugged
Other options available on request

WP58484 Specifications

Number of Circuits2 rings at 2 amps and 3 rings at 18 ampsContact TypeMultiple gold brushes on gold ringsCable LengthRotor - 140 mm (all circuits)
Stator - 580 mm (all circuits)VoltageRated voltageOperating Temperature-30ºC to +60ºCCurrent Rating2 amp signal; 18 amp powerRPM Max100Dielectric Strength1000 VAC < 1 mAInsulation Resistance200 MohmsEnvironmentalIP 65
Related Products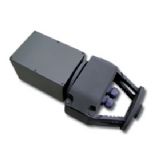 WP6807 Slip Ring
Moog Inc.
WIND TURBINE SLIP RING The WP6807 slip ring provides multiple signals and power for the lower power requirements of the hydraulic / electric designs. ...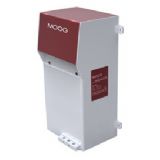 Moog Blade Sensing Systems
Moog Inc.
PROVEN TECHNOLOGY FOR ADVANCED TURBINE CONTROL The current trend in wind turbine development is towards higher power and lower cost per MW designs. ...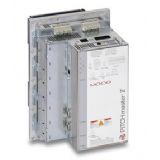 Pitch Servo Drives - PITCHmaster II+
Moog Inc.
A SERVO DRIVE FOR THE NEXT GENERATION The exceptionally rugged Moog PITCHmaster® II+ Pitch Servo Drive was developed specifically for the harsh ...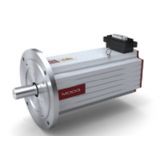 Pitch Motors
Moog Inc.
SYNCHRONOUS MOTORS FOR HIGH EFFICIENCY AND RELIABILITY Moog pitch motors were developed for the demanding requirements of wind turbines operating under ...

Power Plant Engines
MAN Diesel & Turbo SE
MAN Diesel & Turbo's activities in the power generation and cogeneration sectors are based on a well established range of diesel engines and a rapidly ...