WP6807 Slip Ring
WIND TURBINE SLIP RING

The WP6807 slip ring provides multiple signals and power for the lower power requirements of the hydraulic / electric designs. This slip ring can be coupled with a fluid rotary union to provide hydraulic power to the actuators and a fiber optic rotary joint can be integrated into the design to handle high speed data lines. The WP6807 features sealed junction boxes for reliable electrical termination, as well as special fluid rotary union mounting options.

Features

Can be integrated with a fluid rotary union or used as a stand-alone assembly
Terminal strip electrical interface in sealed enclosure

Options

Alternate electrical interface
Custom mounting provisions
Integrated hydraulic fluid rotary union

WP6807 Specifications

Signal Circuits6 - 24, 30 Amps each continuousPower CircuitsAll circuits can be paralleled for 240 Amps max.SealingIP65 (alternate options available)Through BoreOptional: 1.5" (38.1 mm)
Related Products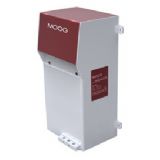 Moog Blade Sensing Systems
Moog Inc.
PROVEN TECHNOLOGY FOR ADVANCED TURBINE CONTROL The current trend in wind turbine development is towards higher power and lower cost per MW designs. ...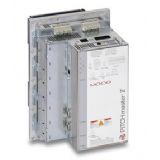 Pitch Servo Drives - PITCHmaster II+
Moog Inc.
A SERVO DRIVE FOR THE NEXT GENERATION The exceptionally rugged Moog PITCHmaster® II+ Pitch Servo Drive was developed specifically for the harsh ...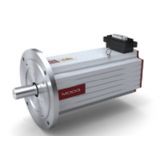 Pitch Motors
Moog Inc.
SYNCHRONOUS MOTORS FOR HIGH EFFICIENCY AND RELIABILITY Moog pitch motors were developed for the demanding requirements of wind turbines operating under ...

Power Plant Engines
MAN Diesel & Turbo SE
MAN Diesel & Turbo's activities in the power generation and cogeneration sectors are based on a well established range of diesel engines and a rapidly ...

Power Plant 1000kw to 660MW,Complete Set of Power Plant Equipment
SIETA Power group
Standard: 500KV-660MW SIETAPOWERcom is capable of providing various types and parameters of boilers, steam turbines and generators, along with the ...