MYFLEX 8/26/2015
ANIMATION AND DECORATING SOLUTIONS MYFLEX is a range of polyurethane transfer films for custom branding. Chomarat, having expertise in various coating ...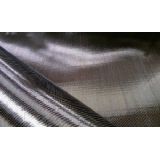 C-PLY™ 11/13/2014
C-PLYDESCRIPTION C-PLY™ is a carbon multiaxial product or non crimp fabric (NCF) made up of unidirectional layers that are mechanically sewn ...

MeC-GRID 2/21/2012
In today?? competitive marketplace, the demand for stronger, lighter, cost effective reinforcement is paramount. CHOMARAT manufactures a variety of structural ...

DIAGOTEX 2/21/2012
DESCRIPTION DIAGOTEX??is a diagonally woven reinforcement with a fixed angle of 30? to 60?. (Chomarat patented process) ADVANTAGES Optimizes ...

DIAGONAP 2/21/2012
DIAGONAP, a laminate reinforcement, is made up of stacked layers that are mechanically bonded. It provides mechanical strength to + / - 45? to the longitudinal ...

ARAMAT 2/21/2012
ARAMAT is a glass + Kevlar?* complex : ??alanced on both warp and weft ??alanced in volume, as the density of kevlar is approximately half of glass. ??echanically ...

G-BOND 2/21/2012
G-BOND is a range of thermo-reactive open glass scrim, used for the stabilization of grooved foam or balsa (core materials). ADVANTAGES The construction ...
---
First Previous Next End Page 1 of 1, Go to page