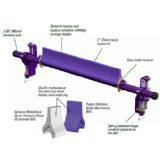 Y-Type™ Secondary Cleaner 4/27/2016
The Y-Type™ Urethane Secondary Belt Cleaner improves belt cleaning efficiency and reduces routine maintenance tasks. With an easy, do-it-yourself ...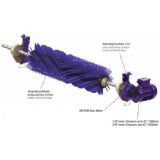 Motorized Brush Cleaner 4/27/2016
Chevron, cleated and raised-rib belts present a special problem for efficient cleaning. The Motorized Brush Cleaner is an ideal option for cleaning these ...
---
First Previous Next End Page 1 of 1, Go to page