Motorized Brush Cleaner
Chevron, cleated and raised-rib belts present a special problem for efficient cleaning. The Motorized Brush Cleaner is an ideal option for cleaning these belts. It also performs well as the second or third cleaner in a system with worn or pitted belts, as the bristles effectively dislodge trapped material.

Features and Benefits:

Maximum cleaning - spins opposite the belt direction for optimal cleaning
Uniquely patterned bristles - aids in reducing material buildup and clogging
Adjustable tensioners - allows easy brush-to-belt adjustment as the bristles wear
Works on mechanically spliced or vulcanized belts
Options:

Ideal for chevron, cleated and raised-rib belts where a urethane precleaner or carbide secondary are not an option
Applications:

Aggregate, sand and gravel, pulp/paper, wood chips, cement, coal, scrap metal, chevron/cleated belts
Available for 18-84" belts (450 to 2100 mm)
Related Products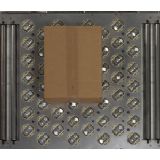 Omni-Directional Sorter
Intralox, L.L.C.
Intralox''s OMNI-DIRECTIONAL Sorter is capable of both receiving products from any direction and then sorting them in any direction at high rates within ...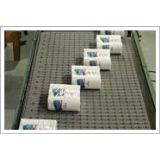 ARB Aligners
Intralox, L.L.C.
ARB Alignment Conveyor Precisely Aligns All Types of Products in a 40% Smaller Footprint Intralox''s alignment conveyor accurately aligns boxes, ...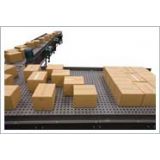 ARB Depalletizing Systems
Intralox, L.L.C.
Rapid Descrambling of Complex Pallet Layers in a Small Footprint Intralox''s ARB Pallet Layer Descrambler is a highly reliable and flexible complement ...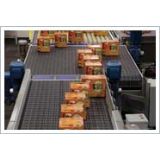 ARB Palletizing Infeed Systems
Intralox, L.L.C.
Automated Pallet Layer Forming of a Variety of Packages at High Throughput Rates Intralox''s ARB palletizing infeed system provides ultimate flexibility ...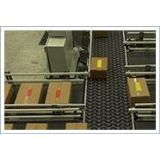 ARB Sortation Systems
Intralox, L.L.C.
ARB Sortation System Provides Gentle Sorting of Virtually Any Product in a Small Footprint Using Activated Roller Belt™ (ARB™) technology, ...