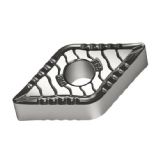 Tiger▪tec® Silver for ISO P machining 5/15/2014
With the combination of new grades and new geometries, Walter has created a new cutting material generation: the Tiger▪tec® Silver ISO P Generation. ...

Walter GPS 9/21/2012
Walter GPS is the next generation of the TEC-CCS tool selection system. Based on the experience gained, Walter GPS has been newly developed and equipped ...

Blaxx™ shoulder mills - Powerful, precise, reliable 9/21/2012
When powerful arguments are required, Blaxx™ with Tiger- tec®Silver provides the answer without compromise. With Blaxx™ and Tiger- tec®Silver, ...
---
First Previous Next End Page 1 of 1, Go to page