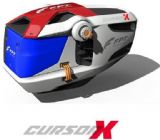 FPT Industrial as main partner of TEDxTorino With Cursor X 2/9/2019
FPT Industrial is the main partner of TEDxTorino, which will dedicate the 2019 edition to Leonardo da Vinci, 500 years after his death, celebrating the genius of him as painter, mathematician, architect, philosopher and extraordinary inventor. On February ...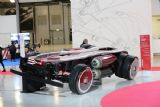 FPT Industrial Develops Hydrogen Fuel Cell Powertrain as One of Its R&D Projects 11/29/2018
A technology that could lead to a zero emission engine solution is one of the Research & Development projects conducted by FPT Industrial. During its Tech Day 2018 event, the company is demonstrating a Hydrogen Fuel Cell Powertrain concept designed for ...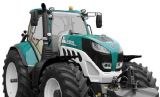 FPT Industrial Delivers High-power Stage V Engine to Arbos P7000 Tractors 11/12/2018
FPT Industrial is powering the Arbos P7000 tractor series with the N67 Stage V, its high-performance engine compliant with Stage V emission regulations. The new Arbos flagship series will comprise three tractor models and, following its development phase, ...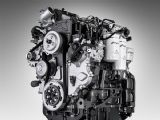 FPT Industrial Showcases High-technology Engines for Stage V at EIMA International 2018 11/12/2018
As technological leadership is one of the key values that drives FPT Industrial, the company displayed next-generation products at EIMA 2018, in Bologna, from November 7th to 11th.(Fig. FPT Industrial F36 Stage V) ...
---
First Previous Next End Page 1 of 1, Go to page