Henkel to showcase solutions for every step in the die casting value chain at GIFA 2019 6/23/2019
Düsseldorf, Germany - With extensive expertise in all key areas of the die-casting and metalworking value chain - Casting, Machining, Impregnation, Cleaning, Surface Treatment and Bonding - Henkel is ideally positioned to help reduce costs and streamline ...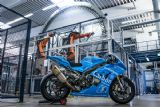 Henkel to showcase growing Loctite MAX resin portfolio at JEC World 2019 2/28/2019
Düsseldorf, Germany - As a world leader in the field of polyurethane-based resin systems, Henkel is actively expanding its Loctite MAX polyurethane (PU) matrix resins portfolio by a family of high-performance materials based on epoxy. This resin ...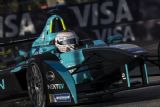 Henkel and the NextEV TCR racing team: Formula E hits Europe again 4/14/2016
Following the success of a strong opening race season in which Nelson Piquet Jr. won the driver's championship, Henkel is pleased to continue its support of the NextEV TCR team for season two of Formula E, the world's first competition for formula cars ...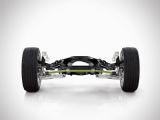 Henkel driving automotive innovations at JEC 2016 3/7/2016
Driven by legislation to reduce carbon-dioxide emissions, automotive manufacturers are on a mission to cut every unnecessary gram of weight out of vehicles. The push for lighter vehicles is driving the adoption of advanced composites, which offer weight ...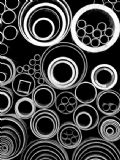 Henkel to showcase latest coating & lubricant advances at Wire Düsseldorf 2016 2/18/2016
At the April 4-8 Wire Düsseldorf 2016 show, Henkel will introduce new formulations for some of its leading processes and technologies, including the Bonderite L-FM FL one-step polymer coating process for automotive components and screws, and Bonderite ...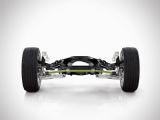 Henkel presents high performance lightweighting solutions at Composites Europe 9/18/2015
Latest developments in high performance composite matrix resins, binders and release agents, composite adhesives, process know-how and engineering, will be presented by Henkel in the Composites Forum at the Composites Europe exhibition at the Messe Stuttgart ...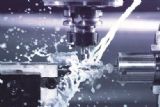 Henkel to introduce extended Bonderite range for clean sustainable machining at EMO 2015 8/6/2015
Henkel will unveil exciting opportunities for the metalworking industry to achieve significant cost savings and cleaner, more efficient machining as it presents its extended Bonderite portfolio for the first time at EMO Milano 2015. ...
---
First Previous Next End Page 1 of 1, Go to page