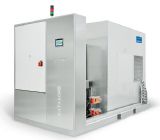 Jenoptik: Unique method for producing individual catalyst materials 5/14/2015
The catalysts, currently available on the market, are mainly standard products based on noble materials, which cannot or only to a very limited extent be adapted to the users' particular requirements. Furthermore, noble metal catalysts have only a small ...
Jenoptik to present the new QCW stack generation at LASER World of PHOTONICS 5/14/2015
Jenoptik will present, for the first time, the JenLas® QCW Cool laser stack, whose key feature is an optimized bar design, enabling extremely high light output powers for various QCW applications. The modules can be adapted to individual customer ...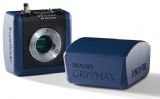 Jenoptik presents new microscope camera at Control 2015 5/14/2015
At the leading trade fair for quality assurance due to take place in Stuttgart on May 5-8, Jenoptik will be exhibiting the first model from its new generation of cameras - the PROGRES GRYPHAX® SUBRA. ...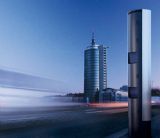 Jenoptik and Vysionics jointly present for the first time at traffic and ITS exhibition Traffex 4/14/2015
From 21st to 23rd April 2015, the Jenoptik Traffic Solutions division presents its complete product range for modern traffic monitoring at one of the industry's most important trade fairs in Birmingham, UK. Besides Jenoptik innovations, solutions by ...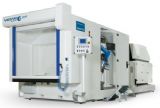 Jenoptik's Laser Machine Solution for Precise 3D Metal Processing at CIMT 3/14/2015
The robot-based laser machine JENOPTIK-VOTAN® BIM (Beam in Motion) provides industrial manufacturers with a highly flexible, fast and cost-effective solution for 3D processing of metals. Various companies, for example, from the automotive industry ...
Jenoptik with High-Performance Products at SPIE Photonics West 2015 2/14/2015
At North America's leading photonics industry fair - the SPIE Photonics West - from February 10 to 12, 2015 in San Francisco, Jenoptik will be presenting product highlights of its Optical Systems and Lasers & Material Processing divisions. Furthermore, ...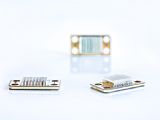 Jenoptik Presents a wide Range of Products at SPIE BiOS 2015 1/14/2015
At the world's leading trade fair for the biomedical optics and photonics industry - the SPIE BiOS Expo - on February 7 and 8, 2015 in San Francisco, the Lasers & Material Processing division of Jenoptik will show its product highlights for medical applications. ...
---
First Previous Next End Page 1 of 1, Go to page