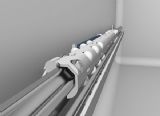 New drawer runner for refrigerator compartments 9/9/2014
The new Quadro Compact FE 20 drawer runner complements the Quadro Compact product range for refrigerators and freezers. It was developed for use in crisper compartments and is capable of carrying loads of up to 20 kg. ...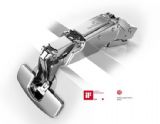 New innovations from Hettich lead to success at AWISA 2014 9/9/2014
Over 5800 visitors across Australia travelled to the largest woodworking exhibition in the southern hemisphere AWISA in Brisbane from 6 to 9 August 2014. The 240 square metre stand of Hettich stood out among the crowd and drew in thousands of engaged ...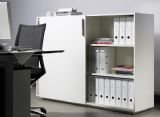 Hettich to demonstrate SlideLine 55 Plus Sliding door system at AWISA 2014 8/3/2014
AWISA, one of Australia's leading industry fair, which opens today will witness Hettich's SlideLine 55 Plus. The SlideLine 55 Plus sliding door fitting provides design flexibility as well as practical added value for the user. ...
---
First Previous Next End Page 1 of 1, Go to page