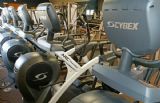 Custom tube bender eliminates cut-off waste of tubular parts for exercise machines 7/21/2015
unique swing-away wiper die facilitates waste-free bending of short and complex tubular shapes ...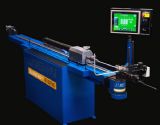 Precision CNC tube bender slashes the cost of manufacturing small-batch and prototype parts 11/12/2014
Scarborough, UK, 11 November 2014 --- Today, Unison launches what is believed to be a unique concept on the tube bending automation market. The Evbend machine greatly reduces the entry costs to precision rotary draw tube bending by using manual operations ...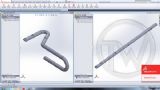 Tube bending CAD/CAM software also accommodates laser tube cutting 9/16/2014
Version 2.6 of the TubeWorks tube bending CAD/CAM software, available from Unison, provides powerful pre-production tools for laser cutting as well as tube bending. ...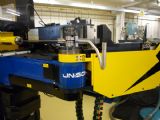 Faster and smarter tubular parts production 8/29/2014
At FABTECH, Unison will be demonstrating the versatility of all-electric tube bending technology with a Breeze machine suitable for bending tubes and pipes up to 2 inches in diameter. ...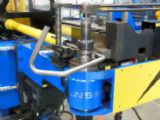 Tube bending specialist accelerates throughput and implements right-first-time manufacturing with the help of all-electric machine 6/11/2014
automated set-up delivers at least 9 hours/week more production time - and virtually eliminates scrap ...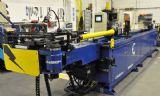 Advanced Tube Bending Technology Helps British Airways Maintain Latest-generation Aircraft 5/14/2014
• tube bending package can reverse-engineer parts within minutes ...
Tube bending leader adds new low-cost entry-point machine to its range 4/24/2014
Unison at MACH 2014 - Brings CNC advantages to high value, low volume manufacturing, for sectors such as aerospace, defence, oil and gas, motor racing ...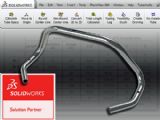 Innovative Tube Bending CADCAM solution 1/16/2014
January 16th 2014 - An innovative PC-based CADCAM solution for tubular metal fabricators who use SolidWorks CAD software, that enables them to reduce order processing and pre-production development time from hours to minutes, has been launched by the ...

Advanced 3D simulator speeds development of tube bending programs 9/26/2013
- Powerful real-time visualisation tool with collision detection helps metal fabricators optimise use of computer-controlled bending machines ...

World's largest all-electric pipe bender ordered by US shipbuilder 5/30/2013
Groundbreaking machine extends scope of all-electric bending to 8-inch diameters ...

Innovative quick-change tooling enables tube benders to be reconfigured in minutes 4/16/2012
<3-minute changes including validation of configuration supports small-batch working and right-first-time processing ...

Novel twin-head tube/bar bender provides platform for high throughput automated production 4/12/2012
April 12, 2012 --- Unison is demonstrating the integration flexibility and productivity advantages of all-electric twin-head tube and solid bar bending machines at MACH 2012. ...
---
First Previous Next End Page 1 of 1, Go to page