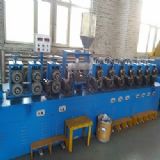 Flux cored welding wire forming machine ACE-08 3/30/2016
The flux cored welding wire production line possesses the advantages of presently high-tech equipments. The production ability is more than 3000T/year ...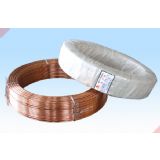 Hardfacing submerged arc welding wire ACE-D07 10/7/2015
ACE-D07 Main chemical component C:0.20~0.40 Si:0.20~0.60 Mn:1.00~2.00 Cr:2.00~2.80 Mo:0.15~0.30 Hardness:150~220HB Application: Crawler wheel,die,gear, mould etc. Welding flux: SJ203 Nantong ...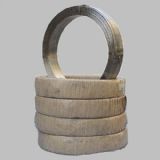 Stainless steel hardfacing welding wire ACE-1141NiMo-S 10/7/2015
ACE-1141NiMo-S Main Chemical Component: C:0.04~0.12  Si:0.30~0.80 Mn:0.90~1.10  Cr:11.50~14.50 Ni:3.80~5.50 Hardness: 40~45HRC Application: ...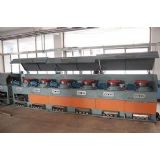 Flux cored welding wire drawing machine ACE-08 10/7/2015
NANTONG ACE WELDING mainly devotes itself to the blow business: make the details list for customers and they will know all the things to built a factory ...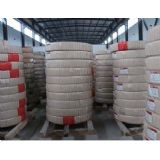 Hardfacing mig welding wire Ace-D06 10/7/2015
Ace-D06 Main chemical component C:0.08~0.20 Si:0.30~0.60 Mn:0.80~1.50 Cr:0.20~1.00 Mo:0.25~0.50 Hardness:240~280HB Application: Conveyor chain,metal plate,gear and axle etc. Welding flux: SJ203 Nantong ...
---
First Previous Next End Page 1 of 1, Go to page