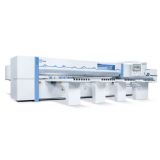 Holzma 3 Series - Beam Saws 5/4/2014
Holzma''s HKL 3 Series are high performance angular panel with rip and cross cut saws....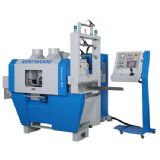 Kentwood R300E fixed arbor ripsaw 5/4/2014
The Kentwood R300E fixed arbor ripsaw represents Kentwood's entry level offering in the multi-rip marketplace. This machine features a solid steel body, ...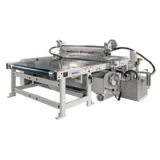 Bürkle LZU - Lacquer Curtain Coating Machine 5/4/2014
With one or two pouring heads with retractable pouring devices Design of the Machine Particularly solid and distortion-proof construction. Reduced ...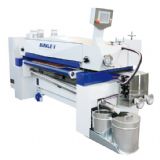 Bürkle RCF - Twin Roller Coating Machine 5/4/2014
For filling open veneer joints or small splits on veneers or solid wood panels using high viscosity liquid base coating. The Bürkle twin roller ...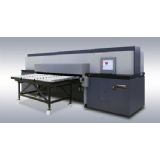 RHO P10 - UV Inkjet Printer 5/4/2014
The most versatile and productive 10 picoliter UV printer available. Latest Durst Quadro Array 10 printhead technology for outstanding print quality ...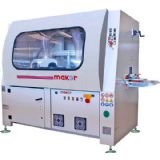 Makor LFC - Profile Brushing-Denibbing 5/4/2014
This machine was created for the honing and calendaring of linear profiles and furniture parts, through brushes with fladder-type abrasive materials. The ...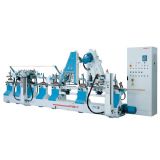 Makor LC-LCR - Profile Sanding 5/4/2014
LC is a machine with an 3.2 inches belt-system conveyor, particularly suitable to sand different types of mouldings, both varnished and raw, up to 8 inches ...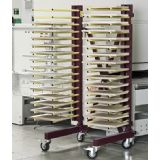 Venjakob VEN DRY RACK 5/4/2014
The painted workpieces are stored in trolleys. There are three possibilities for the drying process, depending on customer request and type of paint/lacquer. ...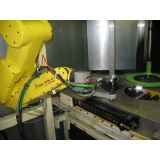 Venjakob VEN SPRAY ROBOT 5/3/2014
Not long ago, robots were perceived as a threat to painters'' jobs. Today, manufacturers realize that without robotic automation they may not be able ...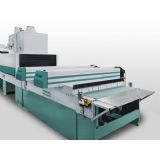 Venjakob VEN DRY UV 5/3/2014
UV curing paint systems are hardened within seconds by intensive UV radiation. These systems permit short production processes requiring little space. ...