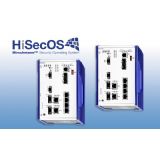 HiSecOS - Hirschmann™ Security Operating System 11/19/2014
Software Platform for Hirschmann? EAGLE Security Router familySoftware_HiSecOS_EAGLE20-30_smallHiSecOS is the latest operating system for Industrial Security ...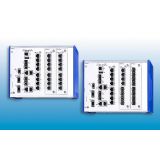 RSPE switches from Hirschmann™ 8/14/2014
Thanks to a range of media modules, the managed industrial Ethernet switches in the new RSPE family offer maximum flexibility, a future-proof network ...

Buffered Fiber Cables 2/21/2012
Fiber Optics This group of products is characterized by buffered fibers. A thermoplastic material is extruded directly over the acrylate coating, increasing ...

Belden Audio Cables 2/21/2012
Professional Audio Production Cables Microphone Cables Belden microphone cable is used for connecting low level microphones. Key properties of microphone ...

Belden Shipboard Cables 2/21/2012
Belden?? diverse Shipboard cable line is designed to implement a wide range of shipboard audio, video, security, networking and control applications. The ...

Belden Paired Cables 2/21/2012
For balanced signal transmission and lower cross talk, Belden offers a broad range of shielded and unshielded twisted pair cables with proven performance ...

Belden Multi-Conductor Cables 2/21/2012
Multi applications demand multiple choices; with so many applications and systems, cable flexibility is vital, Belden? offers one of the broadest ranges ...
---
First Previous Next End Page 1 of 1, Go to page