XIRAN® solutions
Styrene maleic anhydride resins are hydrophobic but they can be easily hydrolyzed in caustic solutions giving aqueous anionic salt solutions. When dried, sodium and potassium salts demonstrate hydrophilic properties and as a result they are appreciated in water removable applications. On the other hand, the hydrophobic behavior of ammonium salt solutions after drying is valued for every application where water resistance is needed.

Polyscope supplies hydrolyzed styrene maleic anhydride copolymers as sodium, potassium and ammonium salt solutions under the brand name XIRAN® SL. These are low viscosity, low VOC, freeze-thaw stable solutions with high dry solid content.

XIRAN® SL grades can be used as dispersants in the following applications: pigments, inks and coatings, paraffin wax emulsions, adhesives and paper sizing.

Moreover, styrene maleic anhydride hydrolyzed solutions (XIRAN® SL) have good adhesion to glass and are compatible with natural materials like starch and soya proteins. They are used to improve performance of other systems such as Phenol-Formaldehyde, Urea-Formaldehyde, Melamine Formaldehyde systems or other type of no added formaldehyde systems.

Styrene maleic anhydride copolymers are also available as fully formulated, ready-to-use, thermosetting binder systems which can be used in many applications such as glass/stonewool insulation, automotive insulation and glass fiber mats for non- woven applications such as vinyl flooring, ceiling tiles, roofing shingles. Other applications include filtration media and backing of gypsum boards. These thermosetting binder systems are no added formaldehyde binder systems used as an alternative to acrylic and phenolic resins exhibiting good wet strength as well as excellence moisture resistance and strength after curing.

Related Products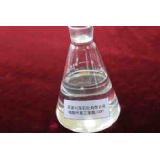 Cresyl diphenyl phosphate ( C.D.P.)
Tianjin Lyhai Chemical Co.,Ltd
Cresyl diphenyl phosphate ( C.D.P.) Chemical Name : Cresyl diphenyl phosphate ( C.D.P.) Synonyms: Phosflex®CDP Kronitex®CDP Disflamoll®DPK ...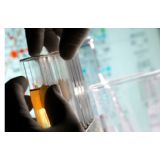 SiVance Specialty Silicones
Milliken Chemical
Precision Performance for the Industries of the World index_r4_c6.jpgSiVance, LLC is a leader in silicone chemistry, focusing on the development and ...

Biosuccinium™ Sustainable Succinic Acid
Reverdia
A Green Building Block to Enable Production of Bio-based Specialty Chemicals Biosuccinium logo for product pageSuccinic acid is an important chemical ...

butyrolactone(GBL)
Shandong Yino Biotechnology Co.,Ltd
GBL can be used to produce a-pyrrolidone, 1-Methyl-2-pyrrolidinone , polyvinyl pyrrolidone, and ?-Acetyl-?-butyrolactone, etc. Detail: Molecular ...

Furfuryl alcohol
Shandong Yino Biotechnology Co.,Ltd
Usage: be widely used in foundry industry, medicine intermediate, dye, anticorrosive paint. Detail: Shandong Yino Biotechnology Co., Ltd is one of ...