SmartBob2 Remote
Model: Model:SBR II
The SmartBob2 remote is the core component of a proven, reliable level measurement system using cable-based sensoring technology. When combined with its powerful Windows-based eBob software program and remote push-button control consoles, SmartBob2 offers the strongest and smartest cable-based inventory measurement system on the market today - with the ability to manage from one up to 128 bins of heights up to 180 feet.
Related Products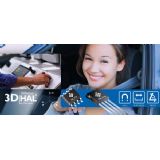 HAL® 37xy
Micronas GmbH
Programmable Hall-Effect Sensor Family for Rotational or Linear Position Detection based on 3D HAL® Technology The HAL 37xy family is the second ...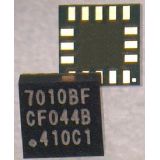 MC7010 9-Axis iGyro™
mCube, Inc.
MC7010 9-Axis iGyro™ Overview MC7010 provides 9 DOF function with an ultra-small 3x3mm single package for consumer electronic market. It consists ...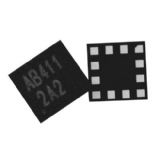 MC6470 6-Axis eCompass
mCube, Inc.
MC6470 6-Axis eCompass Overview The MC6470 is a 6-axis eCompass that consists of a 3-axis linear accelerometer and a 3-axis magnetic field sensor, ...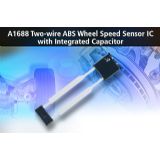 A1688: Two-Wire, True Zero Speed, High Accuracy Sensor IC
Allegro MicroSystems, LLC
The A1688 is a Hall-effect based integrated circuit (IC) that provides a user-friendly solution for true zero-speed digital ring magnet and gear tooth ...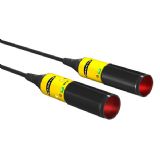 S18-2 Series Compact Photoelectric Sensors
Banner Engineering Corporate
Overview Advanced ASIC (Application Specific Integrated Circuit) technology is resistant to fluorescent light and offers a higher level of crosstalk ...