HOMMEL-ETAMIC T8000 wavemove
Combined roughness and contour measurement with high degree of automation

Wavemove systems combine high-precision roughness and contour metrology with innovative CNC technology in fully automated measuring systems for economical quality monitoring in production.

Typical measuring tasks on the crank shaft: roughness measurements on the main and pin bearings as well as the contact surfaces. Contour measurement: convexity of main and pin bearings, incision radii. Twist measurement on sealing surfaces.
Performance characteristics:

- high degree of automation due to multi-axis CNC control
- combined roughness and contour measurement
- simple measuring program creation
- comfortable user interface geared to the worker''s needs
- statistical interfaces for the process control
- tailor-made solutions by modular system concept
- easily convertible to new workpiece types
Related Products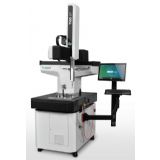 TIGO SF CMM
Hexagon Metrology Services Ltd.
TIGO SF - An innovation "Touch" on the shop-floor TIGO SF is a versatile, air-free high performance Coordinate Measuring Machine for the ...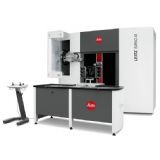 Leitz SIRIO Xi
Hexagon Metrology Services Ltd.
Optimum Process Control in Series Production Leitz SIRIO coordinate measuring machines have a long tradition of high-end technology in production metrology. ...

Outside Micrometer - Submicrometer MDH
Mitutoyo Corporation
The digital outside micrometer "Submicrometer MDH" works with an enormous precision of 0.6 µm (MPEJ according ISO 3611, 2010) - compared to 2 µm ...

Three-Point Internal Micrometers - Borematic
Mitutoyo Corporation
The new generation of digital three-point internal micrometers "Borematic" by Mitutoyo enables particularly quick measurements with two preset values. ...

surface plate stand
Shanghai Chenghua Machinery Co., Ltd.
Products: Surface Plate Support Specification: 600x450mm-4000x8000mm Our surface plate supports are available with 3 main support points, with 4 extra ...