Tube lifters FIPALIFT
The FIPALIFT is a high-quality and sturdy tube lifter in the three available versions FIPALIFT Expert, Smart and Basic Tube lifters are vacuum-based lifters that use suction to hold and lift the goods without the need for physical exertion.
Unlike traditional lifting equipment, such as chain hoists or block and tackles, complicated slinging of the load is omitted when using tube lifters, You will be quicker and more efficient, your employees will not be as tired from lifting heavy loads and they will remain motivated by using innovative technology.

FIPALIFT Expert, the professional version for heavy loads, is used for handling awkward loads such as boards, plates, sheets and glass panes, but it can also be used for handling sacks, large boxes and cardboard boxes.
Its sturdy construction renders it suitable for use in harsh environments such as carpenter''s workshops, sheet metal working operations, the chemical industry and in food production.

FIPALIFT Smart, the specialist in logistics handling processes, is often used for rapid relocation of light to medium weight loads.
It is particularly suitable for palletising and picking of cartons and boxes and is thus extremely popular in the fields of warehousing and logistics Its ergonomic and attractively shaped controller allows for pleasant and exertion-free work.

FIPALIFT Basic, the multi-talented one at a low investment cost, shines as a result of its flexibility.
The comprehensive range of accessories and the EOAT adapter that makes the FIPA gripper modular kit usable allow a wide range of problems to be solved. The optional safety valve also allows for the use of mechanical load-carrying equipment, so that loads can also be lifted that do not have a suitable surface for suction, such as open boxes and beverage crates.
Related Products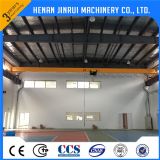 General Industrial Equipment Bridge Crane 5 Ton
Henan Jinrui Machinery Co., Ltd.
European type cranes have such design concepts as small dimension, light dead weight. Compared with traditional cranes, the limiting distance is minimum ...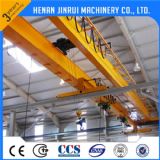 Material Handling 50 Ton Overhead Bridge Crane Eot Crane
Henan Jinrui Machinery Co., Ltd.
Double girder overhead crane is composed of box type bridge frame, lifting trolley, crane traveling mechanism, and electrical system. It is rely on the ...

Radio remote control grab
shanghai guanbo machinery equipment co.,ltd
1, It is a merging of the radio remote control technology into the single rope grab for handling of bulk materials. 2, It is particularly designed for ...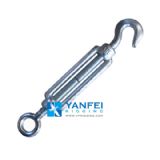 Din1480 Turnbuckle
Qingdao Yanfei Rigging Co.,Ltd
YFT1480 Din1480 Turnbuckle - Qingdao Yanfei Rigging Supplier *Type: DIN1480 hook & hook, hook & eye, eye & eye, clevis & clevis *Materials: Carbon ...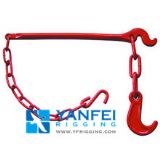 Grade 80 Cargo Alloy lashing chain
Qingdao Yanfei Rigging Co.,Ltd
Tensioner Binders, Lashing Lever, Chain Lashing Level, Load Binder ART NUMBER SIZE M.B.S YFLL09 9MM 10Ton YFLL11 11MM 15Ton YFLL13 13MM 20Ton ...