HexTow® Carbon Fiber for Aerospace
Hexcel has 40 years experience in carbon fiber manufacture, with a vast Aerospace database and manufacturing facilities in the USA and Europe. Hexcel is an Intermediate Modulus fiber technology leader with an in-house Polyacrylonitrile (PAN) domestic supply and dedicated R&T facilities for both precursor and carbon fiber development. Hexcel manufactures under EN9100 and ISO14001 standards and provides global Customer Support.

HexTow® carbon fiber supports the World's most advanced applications including: A350XWB, JSF, F18 E/F, A380, Eurofighter Typhoon, Global Express, A400M, V22 Osprey, Boeing 787, GENX Engines.
Related Products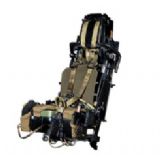 Moog Fighter G-Seats
Moog Inc.
BRINGING THE FIGHTER EXPERIENCE TO LIFE Moog G-Seats for fighter pilot training systems are designed in close collaboration with customers to ensure ...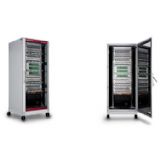 Aerospace Test Controllers
Moog Inc.
SCALABLE ARCHITECTURE UP TO 500 CONTROL CHANNELS Moog delivers the flexibility, innovation and trusted solutions you need for a smart approach to aerospace ...