Hexcel at Singapore Air Show 2016 2/12/2016
Hexcel is exhibiting at the Singapore Air Show taking place at Changi Exhibition Centre, 16-21 February. At stand E09, in the French Pavilion, Hexcel will be promoting its composite technologies for aerospace and supporting customers in the region. ...
Hexcel's carbon fiber composites benefit latest premium car model 1/15/2016
Hexcel is pleased to have its innovative CFRP technology introduced in the BMW 7 Series where it is used to save weight and reinforce the metal shell of the B-pillar. Hexcel supplies BMW with preforms made of unidirectional carbon prepreg set in various ...
Hexcel at CAMX 2015 10/23/2015
Hexcel will be exhibiting at CAMX in Dallas, TX on Oct. 27-29 in booth U74 to promote the latest composite innovations for aerospace, automotive, recreational equipment and wind energy applications. ...
Hexcel to present products for Automotive, Wind Energy and Recreation at Composites Europe 2015 9/11/2015
September 10, 2015: Hexcel is exhibiting at Composites Europe in Stuttgart, Germany (September 22-24) to promote composite materials that offer performance and processing benefits to customers in Automotive, Wind Energy and Recreation markets. ...
Hexcel Launches Site for New Carbon Fiber Plant in Roussillon, France 5/22/2015
and announces capacity expansions at nearby weaving and prepreg facilities ...
Hexcel congratulates Airbus on achieving Type Certification for the A350 XWB 10/2/2014
STAMFORD, CT. - October 1st, 2014 -- Hexcel Corporation (NYSE: HXL) today congratulates Airbus on the receipt of Type Certification for the A350 XWB, which means the aircraft is now ready for flight operations. The aircraft is expected to be delivered ...
Hexcel to Build Carbon Fiber Plant in Roussillon, France 10/1/2014
Investing $250 million in precursor and carbonization lines ...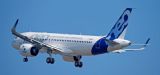 Hexcel Congratulates Airbus on the A320neo Maiden Flight 9/27/2014
September 25th 2014: Hexcel Corporation congratulates Airbus on the successful maiden flight of the A320neo today. The A320neo, which stands for new engine option, took off from Toulouse at 12:00 noon local time and landed back at the Blagnac airport ...
Hexcel Promotes Composites For Aerospace, Automotive and Wind Energy at Composites Europe 2014 9/26/2014
Hexcel will be promoting its latest carbon fiber and composite technologies at Composites Europe 2014, in Stuttgart, Germany, from October 7th to 9th, 2014. Hexcel will show how innovations in carbon fiber, prepregs and weaving technologies are transforming ...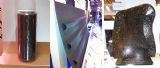 Hexcel Highlights Aerospace Innovations at SAMPE Tech 2014 6/1/2014
At SAMPE Tech 2014 [Seattle, Washington State Convention Center - June 3-4th] Hexcel Corporation will be promoting the latest composite solutions and applications developed for the aerospace market. From the newly launched HexTow® HM63 carbon fiber ...
---
First Previous Next End Page 1 of 1, Go to page