Nidacell
Nidacell® is an exclusive patented technology for producing honeycomb panels and sandwiches.

Key aspects
- cost competitive process
- adapted to a large range of thermoplastics
- open to co extrusion
- in line variable thickness
- in line sandwich skins assembling and endings
- foaming, filling and composite manufacturing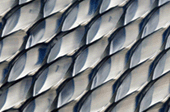 Based on Solvay''s expertise in polymer properties, processing and product performance, an original and polyvalent one step process for honeycomb production has been developed, adapted to a large range of thermoplastics.
This new technology gives plastic processors various ways of differentiation and an opportunity to produce the right 3D materials with the right benefits they were expected.
Cost competitive, this process offers additional opportunities to Solvay, by opening new businesses and enlarging its sales of PVC and technical polymers.
The Nidacell® project belongs to Solvay New Business portfolio which mission consists in building new activities in emerging, innovative Advanced Material & Systems based on technologies that go beyond the scope of Solvay''s existing businesses. They will complement existing businesses or help to create new ones to be integrated in existing sectors.

Exclusive patents
Original and innovative, Nidacell® technology and products are protected through several patent families, that gives Nidacell® licensees and customers all rights, know how, and protection they need to produce and sell Nidacell® honeycombs.

The Nidacell® process applies to all thermoformable polymers
Essentials
- Using soft, rigid or recycled PVC to develop new opportunities in building, furniture or sport & leisure areas,
- Improving PP properties and benefits (adhesiveness, mechanical properties, weight reducing, etc.) to fit with automotive, trailers… specifications
- Composites, filled polymers, TPE, PA… honeycombs as new ways to develop new businesses in composite sandwiches applications
Technical polymers
Capitalizing on Solvay specialities'' portfolio (PPSU Radel®, PVDF Solef®, Caprolactones CAPA®, etc.) by offering a new range of functional honeycombs and technical sandwich structures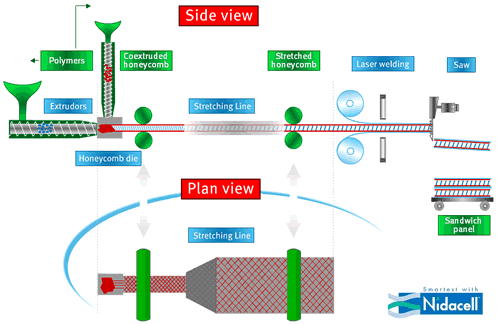 Possible complementary processes
To further develop your product range and strengthen your offer vs the competition, Nidacell® can be used in :

Co extrusion
- with the same or another materials, (self-reinforcement properties)
- with a rigid and flexible material, (to obtain complementary mechanical properties)

Co extrusion was especially designed to allow the reinforcement of the adhesiveness of honeycombs panel and permit direct bonding with the finishing layers, instead of requiring an additional and cost expensive non woven layer.

Transversal stretching
- to reduce the weight
- to improve the mechanical properties through isotropic cells

In line laser welding
A smart process to combine mechanical properties in one step
- without any glue, therefore no other process needed
- compatible with oriented or bi oriented layers,
- No loss of thickness thanks to absence of pressure in the process

Foaming
- By foaming the honeycomb core, this additional process dramatically reduces the panel weight.
- By introducing foam in the honeycomb cells, Nidacell® reinforces the insulation, nailability & strengthening properties

Honeycomb structures are used because of their following properties
- Light weight
- Rigidity
- Compression strength
- Assembling
- Thermoformability

Thanks to the exclusive Nidacell® process, you now can access to a much wider range of benefits, including:
- Flame resistance
- Chemical resistance
- Biodegradability
- Energy absorption & programmed deformation
- Nailability
- Thermal & acoustical insulation
- Design / transparency, etc.

Nidacell® compares favourably versus other technologies for producing honeycomb panels:
Cost competitive extrusion process
- A one step in line low cost technology
- Clean, polyvalent and performing patented tools

Added value polymers
- "Mono polymer" complex solutions
- Flame retardant properties (PVC)
- Heat temperature deflection (technical polymers)
- Biodegradability

Multifunctional devices
- Honeycomb, skins, foams and panel sandwich

Honeycombs typical applications are

Transports (aircraft, automotive, boat, truck, etc.)
- Insulating panels
- Shock absorption, side impact, radiator grille

Building
- Smart panels (acoustic comfort, flame retardant)
- Self supporting walls, technical grounds, ceiling panels, formwork

Miscellaneous
- Self reinforced mattress, shoes sole
- Office desks, kitchen working surface, cupboard, etc.

Where they are appreciated for their low cost and easy of assembling (welding, bounding).
Related Products

wedge recording room absorbing foam
greensound acoustics material company
greesound Homework 2" Wedge foam is the best choice to improve stereo imaging, and fix problems with high frequencies. Because of the deep-cut wedge ...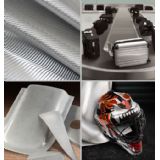 Barracuda® aluminized glass fabric
BGF Industries, Inc.
In order for your product to stand out in a crowded marketplace, you need a material that is not afraid to be different - Barracuda®, a new aluminized ...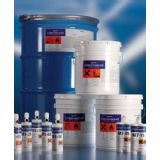 Crestabond® M7-05 Structural Adhesive
Scott Bader Company Ltd.
Crestabond M7-05 is a toughened, two component 1:1 MMA structural adhesive which is designed for bonding a wide range of substrates including metals, ...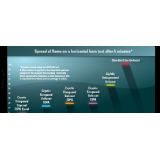 Crystic® Fireguard 70PA
Scott Bader Company Ltd.
Crystic Fireguard 70PA is our market leading halogen-free fire retardant gelcoat. It has been specifically designed for very stringent fire approvals ...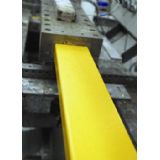 Crestapol® 1212
Scott Bader Company Ltd.
Crestapol 1212 is a tough, low viscosity resin with a rapid cure, which can be highly filled with selected grades of alumina trihydrate (ATH). Highly ...