BALINIT coatings
Just a couple of thousands of a millimetre make all the difference

BALINIT coatings BALINIT coatings are just a few thousandths of a millimetre thick but harder than steel; these low-friction coatings are extremely wear-resistant and chemically inert. The optimum coating is determined on the basis of both conditions of use and economic considerations. The material and properties of BALINIT coatings can be selected to match the customer's specific requirements.

The typical coating thicknesses that can be reproduced in mass-production lie between 0.5 µm and 4 µm. Sharp edges, textured or mirror surface finishes and close production tolerances remain unaltered. Therefore no finishing work is required and the coating can be carried out as the final production step.

With BALINIT® from Oerlikon Balzers, you can only win
Coating your tools and precision components with BALINIT® increases their performance by several orders of magnitude. The coating opens new dimensions in manufacturing and design with clear cost advantages in numerous applications.

Standard solution or new development: BALINIT® coatings are always obtainable in the same consistently high quality, wherever you may be - an important factor where parameter specifications must be met or multi-national companies have their parts coated at different locations.
BALINIT®-coated tools
• improve productivity
• reduce production costs
• increase process reliability
• improve product quality
• shorten delivery times
• reduce the environmental impact save resources
In short, BALINIT®-coated tools give you the performance you need to meet the increasing demands of modern manufacturing technologies. Make use of these advantages for cutting, punching, forming, metal die casting and plastics processing.


BALINIT® on precision components
• makes higher performance available with smaller dimensions and weight
• increases service life and functional reliability
• enables expensive special materials to be replaced
• reduces lubricant consumption and maintenance costs
• protects when running dry
• improves corrosion resistance

For example, BALINIT® coatings make gearboxes run more reliably and able to accept higher loads, reduce engine fuel consumption, increase the performance of pumps and compressors and make them more environmentally friendly.
Related Products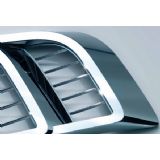 ePD Plastic Metallisation
Oerlikon Balzers Coating AG
Under the technology brand ePD™ , Oerlikon Balzers develops integrated services, equipment and solutions for the metallisation of plastic parts. ...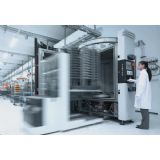 High-volume Coating system RS 90
Oerlikon Balzers Coating AG
The ideal high-volume coating solution: The coating system RS 90 - the ultimate in cost-effectiveness and productivity. RS 90 Specially designed for ...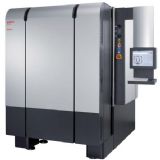 INNOVA: The benchmark in tool coating
Oerlikon Balzers Coating AG
INNOVA, a new-generation coating system, uses many pioneering advances in technology to enhance coating and tool performance and pave the way for new ...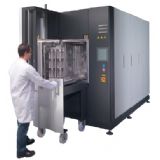 INGENIA - The compact coating system: fast, precise, flexible
Oerlikon Balzers Coating AG
INGENIA, Oerlikon Balzers' new compact coating system outperforms previous systems as regards speed, precision, and flexibility; it features simpler handling ...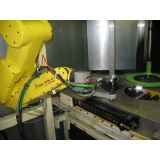 Venjakob VEN SPRAY ROBOT
Stiles Machinery Inc.
Not long ago, robots were perceived as a threat to painters'' jobs. Today, manufacturers realize that without robotic automation they may not be able ...