INNOVA: The benchmark in tool coating
INNOVA, a new-generation coating system, uses many pioneering advances in technology to enhance coating and tool performance and pave the way for new applications.

INNOVA opens up new dimensions The system can deposit not only proven high performance nitride coatings but now - for the first time - hard aluminium-oxide coatings as well.

INNOVA opens up new possibilities for the design of high-performance tools, makes production costs predictable and enables you to meet even "rush" delivery schedules.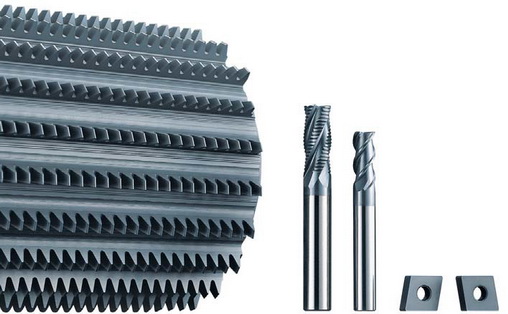 10 µm TiAlN and 6 µm aluminium oxide

P3eTM technology

For the first time, aluminium-oxide coatings with high hardness as well as thermal and chemical stability can be created by a PVD process: the new P3e™ technology developed and patented by Oerlikon Balzers. Support layer and aluminium-oxide layer are applied in a single pass at temperatures well below 600oC.

INNOVA etching technology

A new process increases etching rates, ensuring optimised adhesion and improved coating performance by removing even the tiniest contaminant particles from the surface immediately before deposition.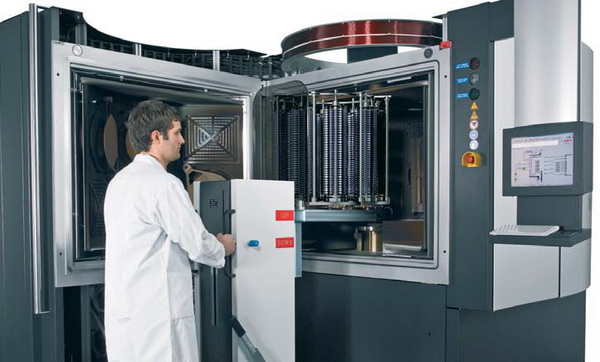 NADJA, an upgrade of existing arc sources, brings about a clear improvement in target utilisation. Coating material is deposited more uniformly to achieve a more homogeneous coating structure.
Related Products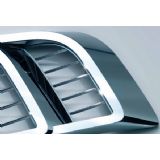 ePD Plastic Metallisation
Oerlikon Balzers Coating AG
Under the technology brand ePD™ , Oerlikon Balzers develops integrated services, equipment and solutions for the metallisation of plastic parts. ...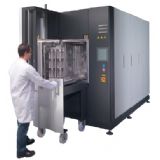 INGENIA - The compact coating system: fast, precise, flexible
Oerlikon Balzers Coating AG
INGENIA, Oerlikon Balzers' new compact coating system outperforms previous systems as regards speed, precision, and flexibility; it features simpler handling ...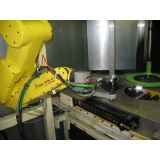 Venjakob VEN SPRAY ROBOT
Stiles Machinery Inc.
Not long ago, robots were perceived as a threat to painters'' jobs. Today, manufacturers realize that without robotic automation they may not be able ...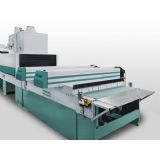 Venjakob VEN DRY UV
Stiles Machinery Inc.
UV curing paint systems are hardened within seconds by intensive UV radiation. These systems permit short production processes requiring little space. ...

aluminum profile sand blasting machine
Brightstar Aluminum Machinery Co., Ltd
Aluminium profile sand blasting machine function Brighstar Aluminum profile sand blasting machine is the special equipment for the surface of the aluminum ...