CHIRON series 26 Machining Centre
The CHIRON series 26 offers the optimal foundation for highly productive, powerful cutting and machining results. Whether your focus is on flexible singleunit production, or high volume precision manufacturing - due to its modular design and numerous configuration possibilities, every series 26 basic machine can be assembled into a perfect individualized solution. The horizontal series 26 precision machining centers are available as single and twin-spindle machines, and have enormous reserves for powerful milling performance. In addition, the trunnion workpiece changing device promotes increased productivity by allowing the seamless loading and unloading of workpieces during machining.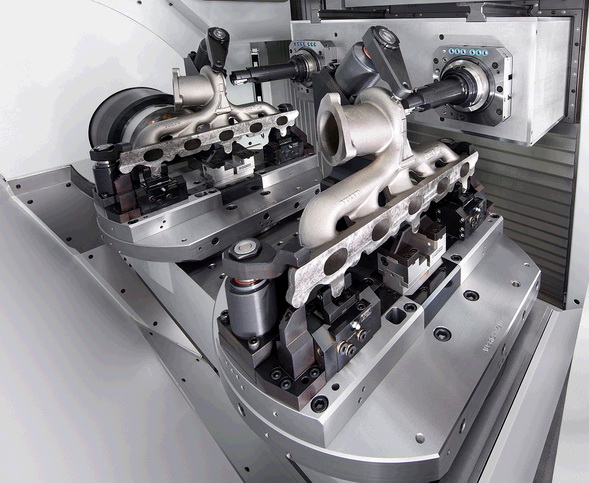 Process advantages
Maximum path [X-Y-Z] 950-630-600 mm
Maximum electrical power 81 kW (25% ED)
Spindles / distance DZ 2 / 600 or 900 mm
Maximum spindle speed 16.000 rpm
Maximum torque 390 Nm
Chip-to-chip time starting from 2.7 s
Maximum axis acceleration [X-Y-Z] 12-17-20 m/s2
Rapid feed as fast as 90 m/min
Max. number of tools 2 x 45
Tool taper HSK 63 / HSK 100
Maximum tool weight 20 kg
Maximum tool diameter 250 mm
Maximum tool length 425 mm
Automatic workpiece change from 3,5 s
Related Products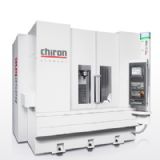 MILL FX 800 Baseline
Chiron-werke GmbH & Co. KG
The Mill800 FX offers optimal conditions for highly productive cutting and accurate machining capabilities. One of the machines many unique strengths ...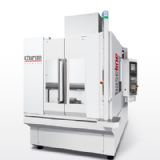 Chiron FZ 15 W Baseline
Chiron-werke GmbH & Co. KG
The FZ15 W has enormous ability for high miling capacity and is among the best machining center of its class in terms of speed, compact construction, ...

Linear Way Vertical Machining Centers
Buffalo Machinery Co., Ltd.
MM-400 is based on an effective principle of delivering customer value with low investment costs and combined with high production output. Compact design ...

Matsuura 5 Axis - MX-520
Matsuura Machinery Corporation
Launched to much acclaim globally in 2010, the MX-520 is a single table 5 axis machine tool primarily aimed at companies making the transition from 3 ...

Hyperturn 65 TRIPLETURN
EMCO MAIER Corporation
Up to three tool turrets increase productivity by 30% or more compared to its already highly efficient predecessors. The third turret has additional technical ...