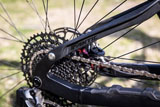 New e-bike technology: a rear swing arm made of nylon 5/16/2023
RadiciGroup and Acerbis collaborate on creating a trailblazing product for electric two-wheelers featuring lighter weight and high technical performance. Now used on some Fantic Trail and Enduro e-bike models ...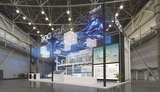 Innovation and Sustainability are the keywords of RadiciGroup at Chinaplas 2023 4/13/2023
The Group solutions for the e-mobility and the solar industries, booming sectors in China ...
Chinaplas 2021, new RadiciGroup products on display 4/14/2021
The first trade fair after months of pandemic. China, a market of great interest to the Group in its aim to grow in the automotive, home appliance and consumer goods sectors ...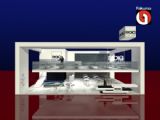 Quality and punctuality: must-haves for the German market 10/16/2018
On the rise, RadiciGroup Performance Plastics production capacity in Germany. At Fakuma 2018, Group global innovation showcased. ...
RadiciGroup's new special polyamides for extrusion technology 3/19/2017
PA 6.10, PA 6.12, copolymers 6.10/6.6: special and innovative polymers for a customer-oriented market approach. ...
K 2016: RadiciGroup Performance Plastics spotlights its new RADILON® Aestus T product portfolio 10/24/2016
RADICIGROUP PERFORMANCE PLASTICS - world-renowned producer of polyamide, PBT, TPE and POM engineering plastics, and leading business area of RadiciGroup - is once again a major player at the K fair, the World's No. 1 Trade Fair for Plastics and Rubber, ...
RadiciGroup at Chinaplas: once again the focus is on performance and sustainable innovation 4/28/2016
From today to 28 April RadiciGroup is back at Chinaplas, the major trade fair for the plastics and rubber industries in Asia. The Group has been operating on the Chinese market since 2003 - first with a sales unit and then a production unit, Radici Plastics ...
RadiciGroup's focus at Fakuma 2015: High-performance materials for metal replacement and the electrical, water and plumbing industries 10/8/2015
Once again RadiciGroup is showcasing its PBT, TPE and POM polyamide engineering plastics at the Fakuma international trade fair in Friedrichshafen, Germany. The focus is on the Group's most recent innovations for metal replacement and the electrical, ...
---
First Previous Next End Page 1 of 1, Go to page