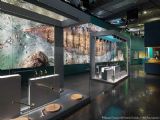 Guardian Clarity™ anti-reflective glass helps museum visitors focus on the exhibits 5/20/2016
Bertrange, Luxembourg, May 12, 2016 - When museum operators want to ensure that the art shines in their exhibitions and not the display-case glass protecting it, they are increasingly opting for Guardian Clarity™ double-sided, anti-reflective glass. ...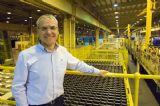 Guardian adds SunGuard® production to UK facility after coater upgrade 7/20/2015
Bertrange, Luxembourg, July 15, 2015 - Guardian Industries' Glass Group in Europe, a leading manufacturer of high-quality commercial, residential, interior and automotive glass products, has invested more than 3 million pounds to upgrade the production ...
---
First Previous Next End Page 1 of 1, Go to page