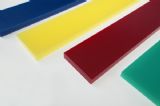 Milliken to showcase its portfolio of reactive additives for polyurethane at PSE Europe 2019 2/28/2019
From vibrant colorants to additives that provide stability and protect against degradation, Milliken offers a variety of solutions to PU processors ...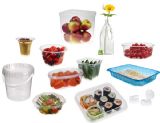 Milliken to highlight additives that improve plastics processing and sustainability at Arabplast 2019 12/6/2018
- Clarifiers, nucleators and colorants will all be on display in Dubai ...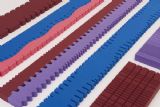 Milliken, Torres Espic & Fecken-Kirfel set to make a colorful impression on PU foam segments at K 2016 9/8/2016
Show the difference: Milliken Reactint® colorants achieve uniquely bright deep shades, across the color spectrum, for PU foam ...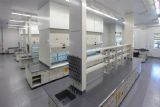 SiVance, LLC introduces Chemspec Europe visitors to its unique custom manufacturing capabilities for silicone-based reactive & fine chemicals 4/14/2016
Basel Messe, Switzerland, June 1 - 2, 2016 ...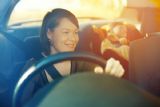 Milliken's Milliguard® AOX-1 Antioxidant Helps Auto Industry Meet Increasingly Stringent Vehicle Indoor Air Quality Standards 6/11/2015
Ghent, Belgium - Milliken & Company's Milliguard® AOX-1 novel polymer-bound antioxidant for polyurethane (PU) addresses more-stringent environmental, health and safety requirements while delivering outstanding thermal stabilization performance at ...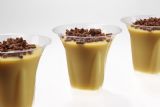 Milliken presents all-round value of Ultra Clear PP packaging at RosUpack 2015 5/13/2015
Millad® NX™ 8000 clarifiers for thermoforming and injection molding solutions ...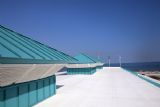 Milliken unveils new reinforcement fabric for longer-lasting commercial roofing membranes at Techtextil 2015 5/13/2015
Spartanburg, SC, USA - Milliken & Company announces the launch of a new coated weft inserted warp knit product offering a 100% improvement to the tear resistance of polymeric single ply roofing membranes. This durability step-change to increase the longevity ...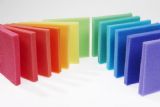 Milliken presents pioneering reactive additives for PU at UTECH 2015 3/10/2015
New opportunities to improve the long-term quality, appearance and emission profiles of PU systems ...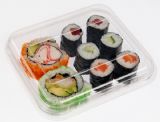 Milliken to Feature New Benefits and Applications for its Advanced Additive Technologies at NPE 2015 1/8/2015
Ghent, Belgium - Milliken & Company's technical expertise and performance-enhancing additive solutions for polyolefins will be among the highlights at next year's Annual Technical Conference (ANTEC) and National Plastics Exhibition (NPE) 2015 in Orlando, ...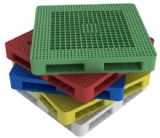 Milliken's New, Breakthrough Hyperform® HPN 210 M Nucleator for HDPE Significantly Increases Resin Performance and Processing 11/13/2014
Ghent, Belgium - Milliken & Company unveiled today, at Pack Expo International (booth #10513), Hyperform® HPN 210 M, a new, game-changing nucleating agent for injection molded high-density polyethylene (HDPE) applications. This new breakthrough ...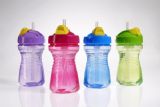 Milliken ClearTint® Liquid Polymeric Colorants Win FDA Approval for Clarified PP and HDPE Food Contact Applications 5/15/2014
Ghent, Belgium - Milliken & Company today announced that its ClearTint® polymeric colorants have received approval from the U.S. Food and Drug Administration (FDA) for use in food contact applications. All five ClearTint primaries, the basis for ...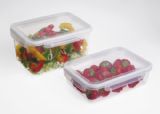 Milliken Invests to Meet Global Demand for Millad® NX™ 8000 Clarifier 5/5/2014
New capacity will double production to ensure ample global supply ...
Milliken presents Ultra Clear PP as the inspiring alternative to other glass clear packaging materials at Interpack 2014 4/5/2014
- Sustainability meets clarity and aesthetics in ultra-clear, lightest weight and cost-efficient solutions based on Milliken's UL-certified clarifier for PP (polypropylene) ...

Milliken brings global expertise to Middle East converters at Arabplast 2013 11/8/2012
Ghent, Belgium - Additives expert Milliken will demonstrate its commitment to the development of the plastics processing sector in the Middle East with a full package of value-adding product innovations and service solutions on its stand at Arabplast ...

Milliken puts innovation in the spotlight at Plast Eurasia 2012 8/23/2012
Ghent, Belgium - Additives for polyolefins expert Milliken will showcase innovations focused on the sustainability and product quality challenges of plastics processors and brand owners in the emerging and expanding markets of Eurasia at Plast Eurasia ...

New Millad® NX™ 8000 iPad® App puts energy savings at your fingertips 7/5/2012
Ghent, Belgium - Additives innovator Milliken & Company puts the energy saving potential of its Millad® NX™ 8000 clarifying agent for polypropylene (PP) at your fingertips with the launch of the Millad NX 8000 Savings Calculator App. ...

Clearly beneficial: Millad® NX™ 8000 adds transparency and sustainability-edge to EMSA houseware 6/7/2012
Ghent, Belgium - Low-temperature clarifying innovation Millad® NX™ 8000 is the secret behind the crystal-clear transparency of EMSA's latest inspirational kitchenware designs. What's more, the newest technology clarifier from additives specialist ...

High performance reinforcing additive from Milliken helps Mecaplast make lighter car parts 2/22/2012
Ghent, Belgium - French automotive plastics component producer Mecaplast says it can make significant weight reductions in injection moulded TPO parts by partially replacing talc filler with Hyperform® HPR-803i high performance reinforcing agent ...

New Hyperform® HPR reinforcing fibre from Milliken improves performance, cuts weight and costs 6/20/2011
Ghent, Belgium - A new Hyperform® HPR high performance reinforcing agent from Milliken & Company yields finished parts with higher stiffness and impact resistance but lower weight than talc-filled parts. It also has improved feeding and handling ...
---
First Previous Next End Page 1 of 1, Go to page