Attend Interpack 2014 and Learn How to Maximize Design Flexibility and Machine Performance with Reduced Costs, with Kollmorgen AKMHTM Servomotors and AKD Decentralized Servo Drives 5/7/2014
RADFORD, VA - Kollmorgen will be exhibiting its family of motion control solutions for packaging machine builders at Interpack 2014, located in Dusseldorf, Germany, from May 8-14, 2014 in the Motion Control and Automation Hall 8a, Stand C 08. Kollmorgen ...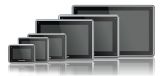 Improve Machine Performance and Reliability with Kollmorgen Automation Suite™ HMI 4/7/2014
Single surface screen with widescreen format, all-aluminum housing, integrated Ethernet, premium software and seamless integration with KAS promises superior HMI flexibility and performance ...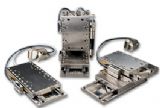 Get Higher Accuracy and Throughput, plus Greater Machine Uptime, with New MMG Ultra Compact Linear Motor Stages from Kollmorgen 3/7/2014
Performance features and short lead times enable instrument manufacturers and machine builders to get a better solution to market, faster ...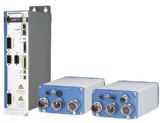 The New AKD Decentralized Servo Drive System from Kollmorgen Can Reduce Cabling by More Than 80% 2/18/2014
Single-cable connection technology significantly reduces cable costs while simplifying machine design, set-up and operation ...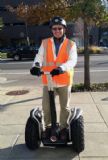 Kollmorgen Teams Up with Segway for PACK EXPO Give Away 1/17/2014
Segway press release imageRADFORD, VA - Riding (or some say driving), a Segway® Personal Transporter (PT) should be on everyone's bucket list - owning one is an even better idea. Mickey Simmons, Research Analyst at Proctor & Gamble, Cincinnati, ...
---
First Previous Next End Page 1 of 1, Go to page