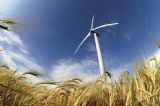 Freudenberg innovates with China for the wind power market 10/21/2015
Beijing, October 15, 2015. China Wind Power (CWP) 2015, one of the key industry events for wind energy manufacturers to display their latest developments in technology and products, takes place in Beijing on October 14-16. As a leading global technology ...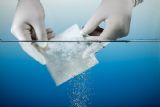 Nonwoven fabrics with a special mission 3/30/2015
Medical innovation enables targeted drugs delivery within the body ...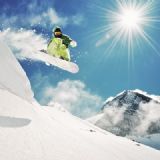 Dry feet in wet snow - Freudenberg technology makes snowboard boots breathable and waterproof 3/17/2015
Shanghai, March 17, 2015. More than 14 million Germans regularly head for the mountains to go skiing or snowboarding. And winter sport enthusiasts are certainly prepared to pay for their hobby. Every year, Germans spend some €16.4 billion on winter ...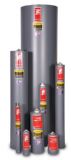 Freudenberg Group expands global accumulator business 8/14/2014
Acquisition of American manufacturer Tobul Accumulator ...

World's Largest Agitator Seal in China 2/27/2014
Tailor-Made Freudenberg Solution for Customers ...

High performance nonwovens in fight against aircraft noise 10/24/2013
Freudenberg innovation significantly reduces noise levels at Shenyang Taoxian International airport ...
EagleBurgmann seals for 5,000 kilometers pipeline project in Siberia 8/31/2012
Shanghai. August 31, 2012. ESPO (East Siberia Pacific Ocean) is a mammoth pipeline project. The pipeline, with a length of almost 5,000 kilometers, is being built in the East of Russia by Russian state company TransNeft. ...
---
First Previous Next End Page 1 of 1, Go to page