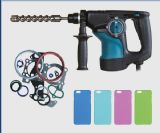 KRAIBURG TPE to Exhibit at PLASTIMAGEN 2019 2/28/2019
KRAIBURG TPE, a leading specialist in thermoplastics elastomers compounds, highlights its latest thermoplastic elastomer (TPE) compounds for the consumer and industrial markets at PLASTIMAGEN 2019. The expo will be held from April 2 to 5, 2019, at Centro ...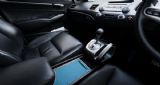 KRAIBURG TPE Soft-touch TPEs for Automotive Roller Shutters 9/19/2018
Automotive roller shutters for interior vehicle applications are increasing demand for soft-touch thermoplastic elastomers. In addition to the exceptionally satin-smooth and velvety surfaces, rolling covers require superior scratch resistance and optimal ...
Kraiburg launches two new classes of materials at NPE2012 4/9/2012
Orlando, FL - Kraiburg TPE, the global supplier of thermoplastic elastomers (TPEs), launched two new classes of materials designed for the consumer electronics industry at NPE2012 booth (#61027). ...
---
First Previous Next End Page 1 of 1, Go to page