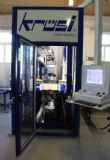 Precision wood machining centre uses 28-axis CNC system from NUM 10/13/2016
October 10, 2016 -- Krusi Maschinenbau has launched a precision wood machining centre that is based on a 28-axis CNC system from NUM. ...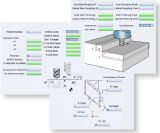 Advanced CNC solution for precision milling machines 9/15/2016
provides simple conversational style user interface for CNC milling machines ...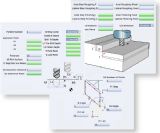 Advanced CNC milling solution to be demonstrated at IMTS 2016 6/14/2016
June 13, 2016 - at IMTS, NUM will be demonstrating an exciting new development in CNC hardware and software technology that brings simple conversational style programming to CNC milling machines. ...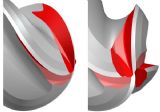 NUM to demonstrate end-mill grinding software innovation at GrindTec 2016 1/28/2016
January 26, 2016 - NUM will be demonstrating an innovative new development to its renowned NUMROTO tool grinding software at GrindTec 2016. The company is launching a suite of enhancements for the package, including new gash out-X and flute-X facilities ...
Easy-to-implement functional safety system is cutting time to market for new-generation CNC machines 11/24/2015
scheme slashes functional safety development time from weeks to days! ...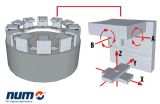 CNC axis sharing innovation paves the way for more versatile machine tools 10/8/2015
multiple CNC kernels can timeshare control of the same axes ...
Customised CNC upgrade simplifies railcar axle grinding 8/11/2015
novel task-oriented HMI simplifies control of plunge grinding operations ...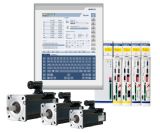 CNC systems gain MTConnect interface to enhance interoperability of machine tools and manufacturing software 1/16/2015
open-source communications standard facilitates data-driven manufacturing ...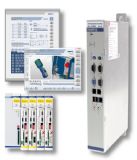 First US Showing of Innovative Two-channel CNC System for Machine Tools With Up To Five Axes 9/9/2014
* advanced 3D simulator with collision detection now features RTCP function ...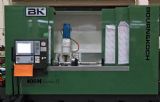 Advanced CNC systems help US machine tool manufacturer to extend competitive edge 8/15/2014
August 14, 2014 - Advanced CNC systems from NUM are helping US machine tool manufacturer Bourn & Koch, Inc. to extend its competitive edge in the market by using state-of-the art machine control software. Following a highly successful project to migrate ...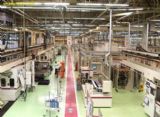 Major CNC upgrade program enables engine manufacturer to extend life cycle of vital production lines 5/13/2014
custom kits & careful planning ensures critical machines are upgraded in less than 4 days ...

Complex-geometry tool manufacture and service simplified by new CNC tool grinding software 3/21/2014
March 19, 2014 --- The growing challenges of grinding and servicing new generations of complex-geometry drills and end mills are resolved by a new release of the NUMROTO tool grinding software package. Version 3.8 of NUM's market-leading software automates ...

CNC Solution Boosts Automated Threaded Wheel Grinding 12/11/2013
solution speeds threading-in times by an order of magnitude, and increases machining accuracy to DIN class 3! ...

New CNC kernel offers remarkable performance and flexibility for small to medium size machines 9/17/2013
handles up to 5 axes, with dual channel capability for control flexibility ...

Advanced CNC retrofit package gives new lease of life to hob sharpeners 5/17/2013
doubles accuracy and increases machine productivity immensely ...

Automatic product documentation for machine tools can be produced by new tool grinding software 3/15/2012
March 14, 2012 --- Tool manufacturers can now automatically create dimensioned engineering drawings of machine tools showing their precise geometry, by using a new facility for NUM's renowned NUMROTO grinding software. By producing cross-sectional views ...
---
First Previous Next End Page 1 of 1, Go to page