CASE Excavator Undercarriage Parts
Model: 880D
CASE Excavator Undercarriage Parts
A&S UNDERCARRIAGE CO., LTD. is an experienced and professional company specialized in providing undercarriages and undercarriage parts for excavators , bulldozers ,tractors and some agricultural
machines.

We supply undercarriage parts for all CASE excavators.
921E Z-BAR excavator undercarriage parts
95XT excavators undercarriage parts
988CKE excavator undercarriage parts
988P excavator undercarriage parts
CK62 excavator undercarriage parts
CX130 excavator undercarriage parts
CX130B excavator undercarriage parts
CX135 excavator undercarriage parts
CX14 excavator undercarriage parts
CX160 excavator undercarriage parts
CX160B excavator undercarriage parts
......

If you need any help, feel free to contact us.
undercarriage(at)attachment8(dot)com
undercarriage-spares(dot)com
Related Products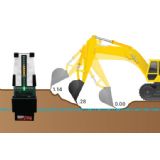 iDig excavator control
UBEXi
iDig gives the solution to your needs iDig is a brand new real time depth/grade control tool for excavating machines. Sensors are directly fitted ...

Timber Grab
China Fabe Heavy Industry Limited
Timber grab is a kind of efficient tool for loading and unloading light bulk cargo, such as wood chips of eucalyptus, woodflour, which is suitable to ...

Excavator Hydraulic Grab
China Fabe Heavy Industry Limited
China Fabe Heavy industry Limited, it is a company which be specializing in the big machine such as mechanical grabs, radio remote control grabs ,motor ...