pvc spring hose
Model: pvc spring hose
pvc spring hose
Our Wire Reinforced Hose is an excellent quality, PVC suction & delivery hose, featuring a strong steel spiral reinforcement to prevent collapse on vacuum lines. Most popular for use with Foodstuffs, Dairy and Water. This hose has the added advantage of being transparent so that the user can see what is going on inside it. This hose has good resistance to vacuum, abrasion, weathering & and impacts.
Product Feature
pvc spring hose
Characteristics: Highly flexible, robust, abrasion resistant. Smooth inside.
Temperature range: -10oC +60oC.
Structure: CLEAR PVC hose with embedded steel wire reinforcement.
Food-Grade Applications (Food Grade on demand): Suction & delivery of foodstuffs, drinkable water, drinks up to 28% alcohol contents
For Non-Food- Grade applications: vacuum pumps, agricultural machines, irrigation plants, boat construction, chemical plants, plastics manufacturing machinery, sludge tankers.The hose is suitable for pneumatic and hydraulic applications as well for liquid and semi-liquid substances.
Chemical & Hydrocarbons: Please note that PVC is not necessarily the most resistant material to harsher liquids like Ink, Fuel, Bio-Diesel, oils and hydrocarbons. For increased resistance against chemical attack on delivery hoses, we recommend Chemical Resistant Wire Reinforced Hose, which offers resistance to most chemicals (solvents).
Related Products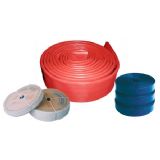 PVC lay flat hose
Taizhou Toway Commercial Trade Co,. Ltd.
Application: PVC Flexible Water Lay Flat Hose is suitable for conveying liquid materials at high working pressure under low or medium temperature. Such ...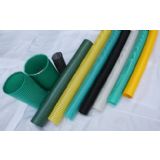 pvc suction hose
Taizhou Toway Commercial Trade Co,. Ltd.
Flexible pvc suction hose 1. Made of: new PVC materials High quality 2. Specification: 1/2" to 16" 12mm-400mm 3. Length: 20m/roll,30m/roll,50m/roll ...

API 5L seamless carbon steel line pipes
Jiangsu jingwei Steel CO.,LTD.
1)Name: API 5l seamless steel line pipe 2)Steel grade: Psl 1 gr. B, x42, x52, x56, psl 2 gr. B, x42, x52, x56, x60, 3)Offer size: O. D: 10.3mm-219.1mm ...

ASTM A213 Seamless Carbon Steel Pipes
Jiangsu jingwei Steel CO.,LTD.
1)Name: ASTM A213 Seamless ferrite and austenitized alloy steel tube 2)Steel Grade: T11, T12, T22, Other grade is also negotiable. 3)Offer Size: O. ...

ASTM A210 Seamless carbon steel pipes
Jiangsu jingwei Steel CO.,LTD.
1230014001003535,1)Name: ASTM A210 Medium Carbon Boiler and super Steel tube 2)Steel grade: A1, C 3)Offer Size: O. D: 12mm-114.3mm W. T: 1mm-12mm L: ...