G30 servo valve;G791/792 series servo valve
Model: MY-510 mini type
G30 servo valve
1) Replace 510 servo valve
2) Small size
3) High frequency response
4) Stable working
5) Lower price thoughtful service
Model MY-510 mini type
Rated flow 0.5L/min-10L/min@1000psi
Woking pressure 21Mpa
Rated current 10mA (optional)
G791/792 series servo valve
1) Totally replace 580 servo valve
2) With Same mounting size
3) Flow range200-800L/min
4) Stable working status in servo actuating system
5) Lower price and thoughtful service

MACROWAY is specialized to offer high precision servo valves and servo valve''s parts, and also offer Various of servo valves'' repairing service for Global market !
We can offer servo valves with good quality ,and Competitive prices, Please kindly contact us if you need Any model servo valve.

Related Products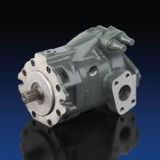 V40M - Axial piston pumps and motors
HAWE Hydraulik SE
Thanks to its sturdy construction, the variable displacement axial piston pump is designed for a standard connection using an SAE flange. The benchmark ...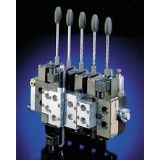 PSL - Proportional directional spool valves
HAWE Hydraulik SE
The directional spool valve bank in series design is available in three sizes in type PSL for constant delivery pump systems and type PSV for variable ...

Hydraulic Power Pack Unit
Dongguan Zhuoyuan Hydraulic Pneumatic Co.,Ltd.
We have professional R&D team and experienced production lines,which enables our products always to sell well. Our hydraulic station performs the ...

Hydro Pneumatic Boosting Cylinder
Dongguan Zhuoyuan Hydraulic Pneumatic Co.,Ltd.
Features: •Easy to Install •Easy to Use •Fast Speed •Soft Landing •High Output •Easy to Maintain •Small ...

HPU - Hydraulic power pack
Chris-Marine AB
series, 2- and 4-stroke engines A series of PowerPacks from small hand powered pumps to large air powered units supplying hydraulic pressure to all types ...