Tapes for foam applications
Self-adhesive foamed plastics find use in in applications such as:

Acoustic Insulation
Thermal Insulations
Gaskets and Seals
2xsided foam tapes for spacer and security glazing

ATP offers a specialised range of single and double sided tapes for use in the production of self-adhesive foamed plastics. The adhesive are designed to bond to a wide variety of foam types with different structure and surface energy including polyurethane, polyethylene, PE/EVA, melamine, PVC and sponge rubbers (EPDM, NBR, Neoprene and PVC-nitrile).

We offer a choice of carriers and liners to suit the processing technique and end application requirement.
Related Products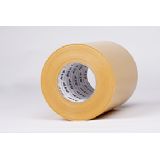 Industrial Tapes
ATP adhesive systems AG
ATP offers you a variety adhesives, carriers and liners so that you can find your perfect tape. Whether you require double or single-sided tape solution ...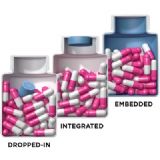 Desiccant Canisters
Clariant International Ltd.
CHALLENGE Moisture and oxygen Moisture and oxygen can affect the chemical or physical stability of pharmaceutical, nutraceutical, and diagnostic products. ...

3M™ Bonding Film
3M Corporate
Whether you're bonding plastic substrates, metals, or glass, 3M™ Bonding Films will help you get the job done right. Our cost-effective, high-quality ...

3M™ Double Coated Tapes
3M Corporate
3M™ Double Coated Tapes deliver two sides of adhesive on a polyester carrier to provide stability and die-cutting capability. These tapes offer ...

3M™ Adhesive Transfer Tapes
3M Corporate
3M™ Adhesive Transfer Tapes are available on a new rotary die-cuttable paper liner. Designed to help you take full advantage of rotary die-cutting ...