CE Certified Feed Pellet Making Machine For Broiler
Model: SZLH25
Features
1. It is key equipment for production of pellet feed and adapts to produce small feed mill with capacity under 1500TPY;
2 The pellet mill is built with the best materials and design features from companies both domestic and abroad, all of that technology combined with our experience makes our machines cutting edge ;
3. The feeder is controlled by variable speed drive, which is easy for adjustment. The main driving system is a gearbox;
4. It gives you the advantages of high output, low noise, low power consumption, long service life, ease of maintenance. And it is with magnet and overload protection system which makes it safe and reliable.
Related Products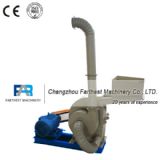 Sorghum Stalk Hammer Mill For Home Use
Changzhou Farthest Machinery Co., Ltd.
Features: 1. It is widely used for grinding for maize, grain sorghum, rice bran, rice straw, vine, maize straw, sorghum stalk, beanstalk, wheat straw ...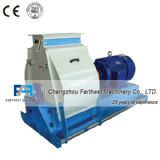 Hot Sales Grass Fine Grinding Machine
Changzhou Farthest Machinery Co., Ltd.
Features: 1. It is used for grinding raw materials of large and medium livestock and aqua feed mills. It can also be used for grass and pharmacy fine ...

feed crusher and mixer
ZHENGZHOU SHULIY MACHINE Factory
specification: Model Capacity Power of crusher Power of mixer SL-300 300-400kg/h 4kw 2.2kw SL-1000 800-1000kg/h 7.5kw 3kw SL-2000 1000-2000kg/h 11kw 3kw ...