SOLIDWORKS Premium
SOLIDWORKS® Premium is a comprehensive 3D design solution that adds to the capabilities of SOLIDWORKS Professional with powerful simulation, motion, and design validation tools, advanced wire and pipe routing functionality, reverse engineering capabilities, and much more.

Users can test product performance against real life motion and forces with our rich simulation capabilities. Ensure manufacturability and resolve complex assembly issues early in the design process with tolerance stack-up analysis tools. Quickly incorporate printed circuit board data into your 3D model, and create and document layouts for electrical wiring, piping, and tubing with the extended toolsets of SOLIDWORKS. You can also work with 3D scanned data in SOLIDWORKS Premium. Experience all the benefits of a complete 3D design solution with SOLIDWORKS Premium.
Related Products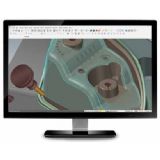 Mastercam X9
CNC Software, Inc.
Mastercam X9''s powerful tools are designed for the most important job there is - yours. From CAD created with an eye to toward the NC programmer to advances ...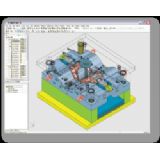 CimatronE Mold Making
Cimatron Ltd.
Designed to meet the unique challenges faced by mold makers today, CimatronE offers you a single integrated solution, equipped with dedicated tool design ...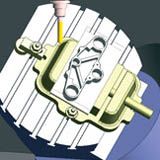 EDGECAM Production Milling
Vero Software
Intelligent Machining From Native CAD Data EDGECAM Milling provides functionality to program wire frame geometry or solid model component parts on ...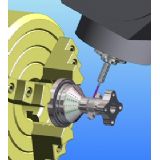 EDGECAM Mill / Turn
Vero Software
Multi Task Machining The use of tail stocks, steadies, sub spindles, twin turrets along with C Axis, CY Axis and B Axis are regular features on today's ...

iMachining
SolidCAM Inc.
SolidCAM''s iMachining revolutionary CAM Toolpath and Wizard, provide unbelievable cycle time savings and tool life extension, increasing dramatically ...