Amazing price led spotlight GU10 220v 3w
Model: GS-SP-3Wb-OS
GS-SP-3Wb-OS 3W "GU5.3 AC/DC12~24V
GU10 AC95~265V" 3pcs/S5 240±50LM Aluminum+PC "GU5.3 ø50mm*H44mm
GU10 ø50mm*H48mm" 25o40o60o White/black >80 3000/4000/6000K

Related Products

LED long-shoting flashlight
Longxing optoelectronic limited
1: LED Chipset: America CREE Q5; Color temperature: 6800K-8000K, life time: more than 50000-100000 hours. 2: Luminance output: (Max-Middle-low-p flash-SOS), ...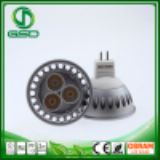 Wholesale price led spotlight mr16 with epistar light source
Shenzhen Geshide technology Co., LTD
Betauy led spotlight from china 5w GU5.3 with 12v input voltage Product Description Parameters: Model GS-SP-3Wa-OS/COB GS-SP-5Wa-OS/COB GS-SP-7Wa-OS/COB ...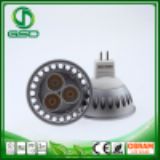 Quality led spotlight osram light source 3-7w
Shenzhen Geshide technology Co., LTD
GS-SP-3Wa-OS 3W "GU5.3 AC/DC12~24V GU10 AC95~265V" 3pcs/S5 240±50LM Aluminum+PC "GU5.3 ø50mm*H42mm GU10 ø50mm*H48mm" ...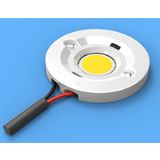 LUMAWISE Type Z50 LED Holders
TE Connectivity Ltd.
The LUMAWISE Type Z50 LED Holder provides a quick and easy solderless connection to industry leading chip on board and LED arrays. The Z32 and Z50 include ...

MR16 LED Lamp
Lextar Electronics Corp.
Lextar''s 5W MR16 LED lamp features good uniformity that comes from our special lens technology. The LED comes from Lextar''s excellent COB technology. ...