Multi-axial fabrics
Multi-axial fabrics are none-crimp fiberglass reinforcements made on a warp knitting loom where fiberglass weft and warp are oriented at set angles by one or multiple layers and stitched-bonded.
Each multi-axial fabric can be combined with chopped fiber,veil,etc,for enhanced performances.
It is widely used in wind energy to produce moulds,wind blades and nacelle,etc.
Properties:
*Crimp-free contruction and higer fabric strength
*Excellent molding property and impregnation
*Optimized composite directional fiber content
*Enhanced mechanical properties for lighter laminates

boweafiberglass

Fiberglass type: E(E-glass),TCR(TCR glass)
Fabric type: UD,Biaxial,Tiaxial,Quadraxial
Area Weight: 400~2000 g/m2
Angle: 0o,+45o,90o,-45o etc
Type&Area Weight of Additional Inputs: Chopped fiber 50~600 g/m2,Surface mat 30~50g/m2
Resin Compatibility:EP,UP,VR
Width:100~2540mm

Related Products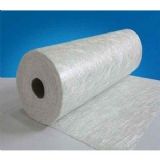 Chopped Strand Mat
Bowea Advance Material Technology Co.,Ltd
Chopped Strand Mat is made of chopped fiber in specified length,randomly & evenly distributed on conveyor,bonded together by polyester powder binder(or ...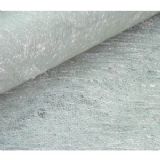 Needle mat
Bowea Advance Material Technology Co.,Ltd
Needle mat is a new fiberglass reinforcement product.The neele mat is made from continous fiberglass strands or chopped fiberglass strands randomly looped ...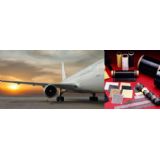 Carbon Fiber
Cytec Industries Inc.
Carbon fiber products offer advantages for advanced material solutions such as light-weight, high-tensile strength, manufacturing flexibility and heat ...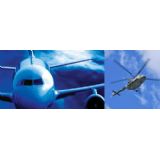 Prepregs & Resins
Cytec Industries Inc.
Cytec is a premier supplier of composite materials for the commercial and military aerospace markets. Customers use our advanced material solutions for ...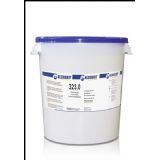 KLEIBERIT Dispersion Adhesives
KLEIBERIT - KLEBCHEMIE M. G. Becker GmbH & Co. KG Max-Becker-Str. 4
White glues have a long tradition in bonding and the largest prevalence. These adhesive systems are water based. The bonding effect, strength build-up, ...