Hvdiode Hvb Series High Voltage Rectifier Components
Model: HVB10 Bowl Series
Hvdiode HVB Series High Voltage Rectifier Components

Product Data:
Repetitive peak reverse voltage: 10KV
Avg. forward rectified current: 1A
Peak forward surge current: 80A
Peak forward voltage Max.: 12V
Max. reverse current: 5µA
Reverse recovery time: 60nS

Component High Voltage Silicon Stack
Rectifier current 1mA~ 100A
Reverse voltage 1KV~500KV
Working frequency 10KHz~200KHz
Reliable table facet structural design and diffusion technology make them have excellent performance
More shapes to choose

Anshan Suly Electronics Co., Ltd. can manufacturer all kinds of high voltage silicon stacks, industrial special silicon stacks, high voltage silicon rectifier diodes, high voltage silicon stacks of microwave oven, high voltage silicon rectifier bridges, high voltage rectifier components, high voltage modules and so on.
Hvdiode products are widely used in medical equipments, electrostatic precipitation, spraying, high frequency thermal bonding, oil dehydrating, high voltage detection, plasma injection, ion acceleration, electron beam welding, electron microscopy, air purification, vacuum coating, ultrasonic cleaning, high energy ignition, X-ray machine industrial microwave, radar modulation, laser equipments, all kinds of electronic equipments'' power supplies.
Hvdiode products sell well throughout domestic and overseas.
Please feel free to contact Connie if you have any need of hvdiode rectifier products. We can also supply high quality customized rectifier products.
Related Products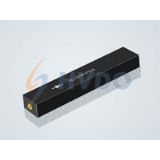 high voltage rectifier silicon stacks
Anshan Suly Electronics Co., Ltd.
Our high voltage silicon stacks adopt international latest design technology for high voltage rectifier devices producing, and the work junction temperature ...