Mastercam X9
Mastercam X9''s powerful tools are designed for the most important job there is - yours. From CAD created with an eye to toward the NC programmer to advances in cutter path creation, Mastercam X9 helps ensure you make the most of your shop.

CAD for CAM Programmers

Mastercam''s CAD engine is built for machinists. New features like Solid Disassemble separate and organize components of an assembly for easier machining, and you can effortlessly snap and position solids to one another with a few clicks. And we''ve opened up the world of solid modeling to everyone by now including Solids at no extra charge.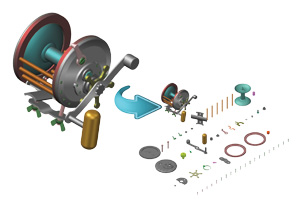 Toolpaths Designed for Your Tools

Mastercam X9 expands our groundbreaking time- and tool-saving Dynamic MotionTM technology with refined strategies for better control in specific cuts. And our new universal radial chip thinning lets you program to a tool''s specs, delivering efficient speeds and feeds while maintaining your targeted chip thickness.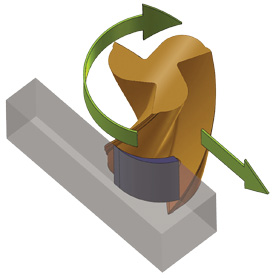 Better Ways to See Your Work

The Mastercam Simulator not only offers new, crisper visuals and refined detail, but also includes full fixture support letting you view and manipulate your clamps, vices, and other work holding.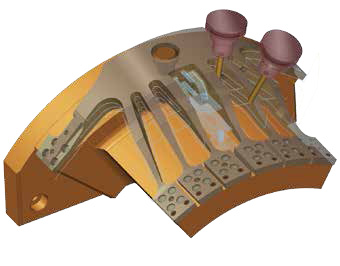 Get the Most from Your Multiaxis Machines

Mastercam X9 introduces a new way to ensure fast, safe repositioning between 2-5 axis operations. Expanded multi-thread processing creates faster processing while new advances in Port Expert deliver smoother motion with minimized tilt.

Refined Machining, Made Easy

A suite of powerful new tools and enhancements make your jobs faster, easier, and ensure you get the results you want. A few include dramatically more efficient rest roughing, new toolpath previewing, refined point of contact control, and hybrid toolpath flat area analysis and programming. We''ve also made workflow improvements to chaining, level management, geometry construction, and much more.

More Power for Your CAM Investment

Mastercam X9 Mill and Lathe also give you the power to run directly within SOLIDWORKS® whenever you choose. With your standalone Mastercam license, you now have the option of also running any corresponding version of Mastercam for SOLIDWORKS.
Related Products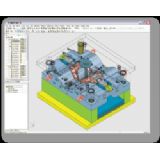 CimatronE Mold Making
Cimatron Ltd.
Designed to meet the unique challenges faced by mold makers today, CimatronE offers you a single integrated solution, equipped with dedicated tool design ...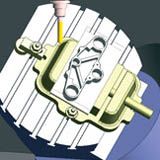 EDGECAM Production Milling
Vero Software
Intelligent Machining From Native CAD Data EDGECAM Milling provides functionality to program wire frame geometry or solid model component parts on ...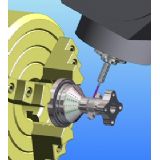 EDGECAM Mill / Turn
Vero Software
Multi Task Machining The use of tail stocks, steadies, sub spindles, twin turrets along with C Axis, CY Axis and B Axis are regular features on today's ...

iMachining
SolidCAM Inc.
SolidCAM''s iMachining revolutionary CAM Toolpath and Wizard, provide unbelievable cycle time savings and tool life extension, increasing dramatically ...

SHIPFLOW Design
FLOWTECH International AB
Potential flow, thin boundary layer and RANS solvers with the SHIPFLOW Design pre and post processor. Modules SHIPFLOW DESIGN integrated pre and ...