freeformer system
No mould required for a fully functional part

Our unique freeformer produces fully functional plastic parts using the new additive manufacturing technique - ARBURG Plastic Freeforming (AKF) - from 3D CAD files, from standard granulates and without a mould. It therefore offers boundless freedom for the efficient production of individual parts and small-volume batches.

On the basis of around 60 years of expertise in plastics processing and machine construction, we have developed the freeformer and AKF in-house - for comprehensive production efficiency. This innovative solution offers greater freedom in the choice, combination and processing of plastics, including individualised production batches as well as a dust-free production environment.

Highlights

Fully functional parts are produced rapidly with standard granulates, from 3D CAD files without a mould
Clocked nozzle closure with piezo technology ensures high part quality
Component carrier with linear motors for complex 3D geometries
Standard: two component freeformer for different colours, hard/soft combination, water-soluble supporting structures
Intuitive operation using hand gestures on the high-quality multi-touch screen
Related Products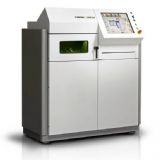 Laser Metal Fusion
Sisma SpA
Sisma has reached a milestone with its innovation in the laser sector, changing the traditional production techniques and overcoming the limitations of ...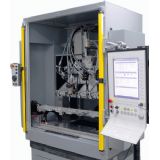 3D Printed Electronics AJ 45X
Neotech AMT GmbH
The AJ 45X is a compact, high throughput, mass production system for 3D Printed Electronics. With 4 Aerosol Jet® print heads and 5 axes of simultaneous ...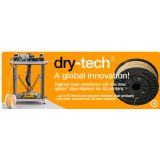 iglidur® tribo filament for 3D printers
igus® GmbH
igus® presents world''s first tribo filament for 3D printers New material is up to 50 times more abrasion-resistant than conventional 3D printer ...

MATRIX 300+
Mcor Technologies Ltd.
Turn ideas into rapid reality, the low cost eco-way Matrix 300+ Features Unmatched Affordability The material costs are a fraction of the cost of ...

Mcor Technologies Iris 3D printer
Mcor Technologies Ltd.
Mcor IRIS Features True Colour 1 million+ colours and 5760 x 1440 x 508dpi, delivering consistent, rich colour from part to part Office Friendly & Easy ...