Continuous Inkjet
Reliability backed up by 30 month guarantee
The continuous Inkjet systems of the Ci3000 series are the best in their class in the 3 most important inkjet features: Reliability, printing quality and speed.

The systems cannot only produce a genuine 5-line print, but also logos and 2-D codes in razor-sharp quality. It is even possible to cleanly and correctly reproduce Arabic and Chinese texts.

The reliability is market-leading, proven by the unique 30-month standard guarantee, filter replacement only every 6000 operating hours, and a design of the additional components, e.g. pumps for the entire service life.

Printing speeds of up to 636 m per minute are just as standard as the full TCP/IP-based network integration. The CiLink interface enables central control of the entire production process and a direct online service as needed. Powered by Citronix.

The systems are particularly suited for users who value maximum availability and optimal legibility of their printing systems.
Related Products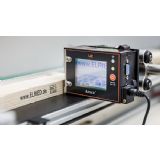 Universal compact printer U2
Elried Markierungssysteme GmbH
The U2 is a unique product in the inkjet coding sector: It offers the highest printing quality (300dpi) and maximum reliability thanks to its being 100% ...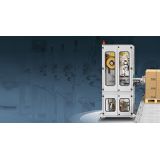 Pallet Labelling System
Logopak Systeme GmbH & Co. KG
Our pallet labellers are tried and tested sturdy, modular units designed for continuous operation. They cater for labels up to size DIN A4 that are attached ...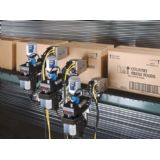 Videojet Marsh 8000
Videojet Technologies, Inc.
The Videojet Marsh 8000 system combines high resolution printing with a highly advanced user interface, making message creation quick, easy and virtually ...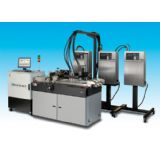 Videojet® 4210
Videojet Technologies, Inc.
The Videojet 4210 addressing system with highly reliable ink jet technology lets you print variable data on nearly any surface. Reliable ink jet technology ...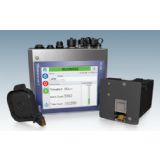 Videojet 8610 Ink Jet Printer
Videojet Technologies, Inc.
The Videojet 8610 utilizes a revolutionary, purpose-built cartridge designed to use MEK fluids. You can now bring the simplicity of thermal ink jet to ...