Wood-based panel plants
In 1949 Dieffenbacher built its first particle board plant, which was followed by hundreds more machines. The constant further development of presses, culminating in the continuous press (CPS), and the continual expansion of the scope of supply and expertise turned the former press manufacturer into one of the most successful constructors of complete plants for wood-based panels.

4 ft to 12 ft complete plants

Together with its subsidiary SWPM, Dieffenbacher offers both economically attractive 4 ft plant solutions and high-performance plants with a width of up to 12 ft. The product range includes plants for MDF boards, particle boards, OSB/OSL boards, LVL boards and wood fiber insulation boards, in each case including the energy system, which can supply a plant for wood-based products with both thermal and electrical energy. In 2014 a Dieffenbacher particle board plant was the first ever industrial plant in the world to be fully equipped with the new SIMATIC S7 1500 plant control system. In addition, the recently developed technology for surface treatment using digital direct panel printing is also part of the portfolio.

After-sales service and modernization

Whether you are planning an entirely new plant or wish to modernize an existing plant, our teams of experienced experts guarantee the diligent and timely implementation of your project every time.
Related Products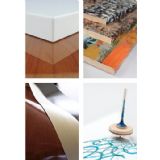 KLEIBERIT HotCoating®
KLEIBERIT - KLEBCHEMIE M. G. Becker GmbH & Co. KG Max-Becker-Str. 4
This KLEIBERIT innovation is the result of decades of experience and demonstrates the competence in the field of reactive systems. KLEIBERIT HotCoating® ...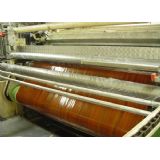 Melamine Film made by Schattdecor
Schattdecor AG
Schattdecor makes melamine film - i.e. printed decor paper impregnated with duroplastic resin - at its locations in Russia and Italy in response to local ...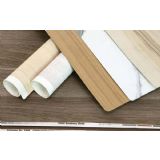 decor printing
Schattdecor AG
What is decor printing? Decor printing is a process involved in the production of decor paper; i.e. paper printed to resemble wood or other materials ...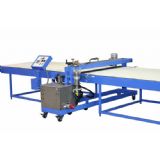 Curtain Coater
Dubois Equipment Company, Inc.
Our gravity head curtain coaters are designed to coat flat or nearly flat substrate with solvent based, water-based, or UV coatings. Nearly 100% transfer ...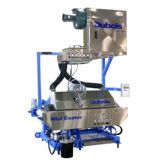 12" Mist Coater - UVS-12 spray units
Dubois Equipment Company, Inc.
Solidly constructed for long term reliability Our UVS-12 spray units provide precision coating on wood flooring and other materials, plus the capability ...