Pallet Labelling System
Our pallet labellers are tried and tested sturdy, modular units designed for continuous operation. They cater for labels up to size DIN A4 that are attached to one, two or three sides of the pallet, depending on the model and configuration. The labels are produced by means of thermal direct or transfer printing.

Our labelling systems come with standard stroke lengths of up to 800 mm for smooth production runs with products of variable size and are extremely reliable. Where labels need to be attached to uneven surfaces, our machines can be equipped with an optional vacuum plate including a flexo pad or 4 small auxiliary application cylinders.

In addition, our systems can be upgraded at any stage for RFID application.
Related Products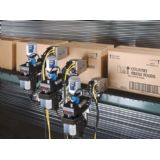 Videojet Marsh 8000
Videojet Technologies, Inc.
The Videojet Marsh 8000 system combines high resolution printing with a highly advanced user interface, making message creation quick, easy and virtually ...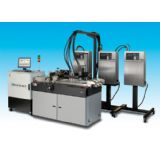 Videojet® 4210
Videojet Technologies, Inc.
The Videojet 4210 addressing system with highly reliable ink jet technology lets you print variable data on nearly any surface. Reliable ink jet technology ...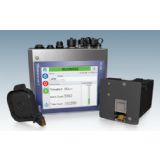 Videojet 8610 Ink Jet Printer
Videojet Technologies, Inc.
The Videojet 8610 utilizes a revolutionary, purpose-built cartridge designed to use MEK fluids. You can now bring the simplicity of thermal ink jet to ...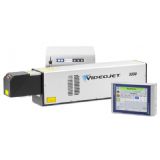 Videojet® 3330 CO2 Laser Marking System
Videojet Technologies, Inc.
The 3330 30-Watt laser offers a powerful combination of performance and flexibility delivering high quality marks on moderate to high speed lines. Designed ...

Technomark Scratching
Technomark
MULTI4 is available in Scratching versions. This technology, using compressed air, is ideal in situations where marking impact noise is an issue (<72dba) ...