KLEIBERIT Dispersion Adhesives
White glues have a long tradition in bonding and the largest prevalence. These adhesive systems are water based. The bonding effect, strength build-up, takes place physically through water evaporation. The formulation of the various white glues and the bond properties depends on the corresponding applications.

Fields of application:
Mainly in the wood and furniture industry and the wood and plastic processing trades like carpentry and cabinet making. Above all in solid wood bonding (windows, stairs, doors) as well as veneer, foil and assembly/joint bonding (frames, furniture).

Acrylate dispersions are differentiated by pressure sensitive dispersions and water based contact adhesives. Pressure sensitive dispersions are mainly used for substrates which are difficult to bond and can hardly be bonded with conventional adhesives. Water based adhesives are processed similarly to solvent based adhesives.
Fields of application: dispersions based on PUR are especially suited for the hot seal process with foils for the production of 3D molded parts. PUR dispersions are applied with a spray process and are bonded with the substrate in a heated press.
Related Products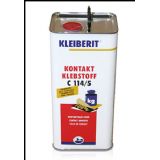 KLEIBERIT Solvent Based Adhesives
KLEIBERIT - KLEBCHEMIE M. G. Becker GmbH & Co. KG Max-Becker-Str. 4
These adhesives are processed by one or two sided application on the substrate to be bonded. The dissolved resins, which make the bond possible, are kept ...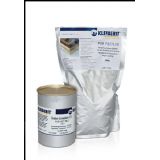 KLEIBERIT PUR Hotmelt Adhesives
KLEIBERIT - KLEBCHEMIE M. G. Becker GmbH & Co. KG Max-Becker-Str. 4
These hotmelt adhesive systems react with moisture from the material to be bonded or the working environment, e.g. the air; meaning in addition to the ...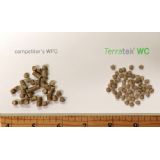 Terratek WC wood-plastic composites
Green Dot Holdings LLC
The Terratek WC line of wood-plastic composites provides the pleasing look of wood with the functionality and manufacturing ease of plastics. These wood ...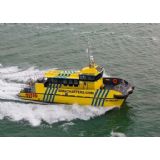 Crestomer® 1152PA
Scott Bader Company Ltd.
Crestomer 1152PA is a high performance structural adhesive which has been designed for demanding applications. It creates tough bonds with greater movement ...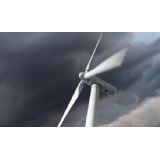 Ahlstrom AceBlade™
Ahlstrom Corporation
Ahlstrom AceBladeTM is a cost effective solution for Vacuum Infusion Process with exceptional mechanical performance. Benefits Addresses market ...