DVS Advantage Elevated Temperature
DVS Advantage Elevated Temperature combines the best in microbalance, gas flow and vapour measurement technologies to deliver unsurpassed performance in terms of experimental design as well as instrument accuracy and repeatability. It can achieve experimental temperatures of up to 85oC, extending the experimental capabilities when compared to the DVS Advantage.

DVS Advantage ET uses a dry carrier gas, usually nitrogen, and the user can select one of any two vapor sources. Precise control of the ratio of saturated and dry carrier gas flows is enabled with mass flow control combined with the use of unique real time vapor concentration monitoring for both water and organics.
Related Products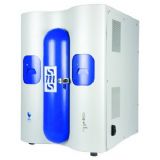 Surface Energy Analyzer
Surface Measurement Systems Ltd.
The iGC Surface Energy Analyzer (SEA) continues Surface Measurement Systems'' pioneering history with inverse gas chromatography (IGC), which now spans ...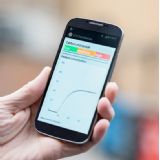 Low Power Gas Sensors
Cambridge CMOS Sensors
Cambridge CMOS Sensors (CCS) is an industry leader in sensor technology for environmental sensor solutions for a wide range of applications. We are a ...

GUARDION - Next generation portable GC/MS chemical identifier & mixture analysis
Smiths Detection Inc
GUARDION utilizes high speed, high resolution gas chromatography (GC) and a revolutionary miniaturized toroidal ion trap mass spectrometer (MS) to identify ...

UltiMate 3000 Basic LC System
Thermo Fisher Scientific Inc.
UltiMate? 3000 basic systems are cost-effective solutions for conventional HPLC and UHPLC. Fully-scaleable, modular basic systems are designed to provide ...