Talon Disruptive Cost-performance UV Lasers
Talon® is an exciting family of UV and green diode-pumped solid state (DPSS) Q-switched lasers that deliver an unprecedented combination of performance, reliability, and cost. Based on Spectra-Physics'' It''s in the Box™ design, with the laser and controller combined in a single, compact package, Talon uses field-proven technology to output >20 W and >300 µJ per pulse of UV with a wide repetition rate range of 0 to 500 kHz, high pulse-to-pulse stability and excellent TEM00 mode quality for tens of thousands of operating hours.

Talon is a rugged industrial laser capable of supplying the long-term performance and low cost of ownership necessary for a 24/7 precision manufacturing tool. Talon 355 nm lasers are ideal for a wide range of micromachining applications where extended production cycles rely on stable beam quality and high uptime. Features such as E-Pulse™, which holds pulse energy and pulse width constant over wide repetition rate ranges, ensure superb process control. For fast processing speeds, its performance at high repetition rates is ideal.

Talon is a flexible platform that allows matching the right laser to the process requirements and budget. The same features, characteristics and benefits are available in models with 20, 15, 12 or 6 W of UV output. For applications requiring green nanosecond pulses at up to 20 W of average power, Talon''s reliability, performance, ease of use, and excellent value are provided with the Talon 532-20. Each of these lasers feature the same interface, footprint and ease of use, making scaling existing processes or bringing up a new one straightforward and convenient.

The laser can be remotely controlled via RS 232 or USB interface, and incorporates extensive on-board data logging of key parameters. Mode quality remains stable over the operating range, up to 500 kHz. The long life diodes, innovative optical and electronics design, and Spectra-Physics'' experience in producing UV lasers for 24/7 applications make Talon a highly reliable laser for demanding applications.
Related Products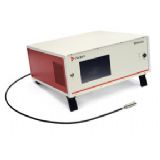 whitelase supercontinuum system
Fianium Ltd
SC400-PP and SC480-PP are ultra-broadband supercontinuum radiation sources with a built in pulse-picker to control repetition rate. These systems are ...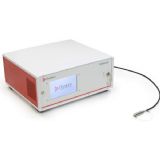 WhiteLase SC480 Ultra High-Power Supercontinuum Fiber Laser
Fianium Ltd
The WhiteLase™ SC480 system is the highest power supercontinuum light source available. Utilising technology unique to Fianium, the system has a ...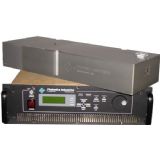 Pulse Pumped Lasers
Photonics Industries International, Inc.
Photonics Industries would like to introduce its new line of solid-state diode pulse pumped lasers. This new line of DP lasers incorporates our patented ...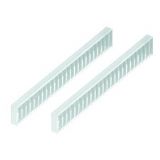 Slow Axis Collimators
Edmund Optics Inc. (EO)
Designed for Use with Laser Bars Can be Used With Fast Axis Collimators Low Curvature Deviation for Increased Collimation Slow Axis Collimators consist ...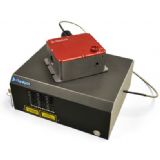 FemtoPower FP1060-fs & FP532-fs High-power femtosecond fiber lasers
Fianium Ltd
The FP1060-fs series is a high power ultrafast fiber laser which utilizes efficient pulse compression to provide high quality optical pulses of less than ...