TT1-400A High Speed Electrode Machining Center (Electrode Machine)
Model: TT1-400A
Designed and Built for Precision Graphite and Copper Electrode Production

The Sodick TT1-400A is the ideal solution for precision graphite (graphite milling) and copper (copper milling) electrode production; designed to achieve maximum speed and acceleration by utilizing the latest in motion control and linear motor drive technology.

Sodick, a manufacturer of high precision machining centers since 1988, developed the TT1-400A based on the advanced core technologies incorporated in the company''s highly renowned and successful HS Series. The TT1-400A, which was built in Japan, shares the same ultra precise motion control and linear motor drive platform. This technology developed in Sodick''s Research and Development facility in Silicon Valley, California is testimony to the TT1-400A''s capability to produce high precision electrodes at incredible speeds while maintaining accuracy.

Standard Features
40,000 RPM Spindle
Linear Motor Driven (X, Y, Z)
Heidenhain Glass Scales (X, Y, Z)
Blum Laser Tool Measurement
Integrated Torit Graphite Dust Collector
Air Purged Dust Protection
Oil Mist System with Mist Collector
Integrated Part Probe
Up to 1.2G Axes Acceleration
Graphite Mill
Copper Mill
Polishing Machine | Electron Beam Machine


Specifications
Drive Mechanism
Linear Motor Driven System
X-Axis Travel
15.75" (400 mm)*
Y-Axis Travel 9.84" (250 mm)
Z-Axis Travel
11.81" (300 mm)
Table to Spindle Distance
5.91" ~ 17.72" (150 ~ 450 mm)
Spindle RPM 6,000 ~ 40,000 rpm
Tool Holder Type
HSK-E25
Maximum Tool Diameter
.236" (6 mm)
X, Y, Z Max Acceleration
Up to 1.2G
Rapid Feed Rate
1,440ipm (36 m/min)
Table Size
16.54" x 10.24" (420 x 260 mm)
Maximum Weight on Table
66.0 lbs (30 kg)**
Machine Dimensions (W x D x H)
70.86" x 104.21" x 110.0" (1,800 x 2,647 x 2,793 mm)
Required Floor Space
118.1" x 153.54" (3,000 x 3,900 mm)
*X Axis travel is reduced when Blum Laser is present on worktable.
**Maximum weight is reduced for micro machining at 1.2G maximum acceleration.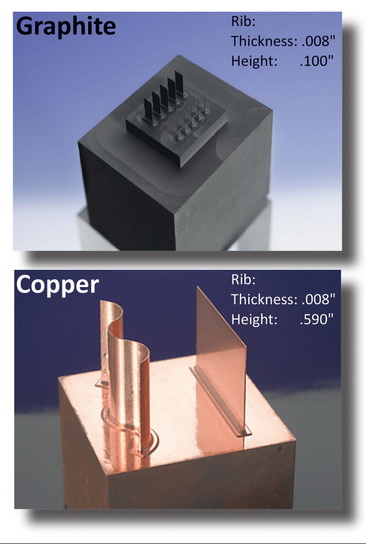 Detailed Product Descriptions

40,000 RPM HIgh Speed Spindle (HSK-E25)

When designing the high-speed, high torque spindle, Sodick drew on its in-depth expertise in high-speed machining. Every aspect of the design was revised for longer spindle life and to enable high-speed, high-precision direct milling of graphite and copper electrodes.

Accuracy and Rigidity are Delivered Though Machine Construction

With Linear Motors and Linear Scales included as standard equipment, actual static accuracy measurements of the TT1-400A are as follows:

Positioning Accuracy........................................within 3µm (0.00012")

Full Stroke Repeatability...................................within 3µm (0.00012")

Circular Cutting (1.575" dia. @ 400 ipm).............within 3µm (0.00012")

Sodick uses THK Linear Motion Guides to further enhance the performance of the Sodick TT1-400A. The benefits of the THK Linear Motion Guides include:

• High Radial Load Capacity

• Highest Speed Capacity and Rigidity

• Vibration and Shock Resistance

• High Rotational Accuracy

All Axes Driven by Sodick Rigid Linear Motors


Sodick introduced their first Rigid Linear Motor Driven machines in 1999, replacing the dated ball screw technology at the time. With over 35,000 rigid linear motor machines delivered, Sodick has perfected this technology. The TT1-400A benefits from the advantages of rigid linear motor drives, including; no balls screws, no backlash, no lost motion, increased cutting speed and no maintenance. Rigid Linear Motors are the ideal solution for graphite milling.
Related Products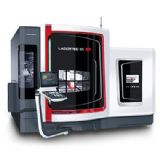 LASERTEC 65 3D
DMG MORI SEIKI COMPANY LIMITED
ALL IN 1: Laser Deposition Welding & Milling -additive Manufacturing in Milling quality DMG MORI integrates for the first time the additive manufacturing ...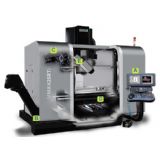 5-axis CNC machining centres
Hurco Companies, Inc.
Hurco 5-Axis CNC Mills Yield Maximum Profitability Nobody Makes 5-Axis Easier than Hurco Ten years ago, we set a goal as a company to manufacture ...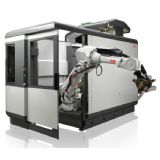 FlexMT
ABB Ltd.
A leader in the development of automation solutions, ABB''s FlexMT sets the standard in flexible machine tool tending. This robotic solution increases ...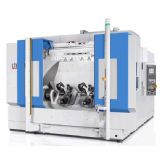 CHIRON series 26 Machining Centre
Chiron-werke GmbH & Co. KG
The CHIRON series 26 offers the optimal foundation for highly productive, powerful cutting and machining results. Whether your focus is on flexible singleunit ...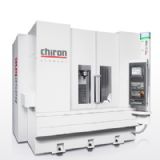 MILL FX 800 Baseline
Chiron-werke GmbH & Co. KG
The Mill800 FX offers optimal conditions for highly productive cutting and accurate machining capabilities. One of the machines many unique strengths ...